Disability Practice in the Spotlight
Managing Equitable Learning Services across RMIT's multiple campuses
and locations including offshore
Rick Boffa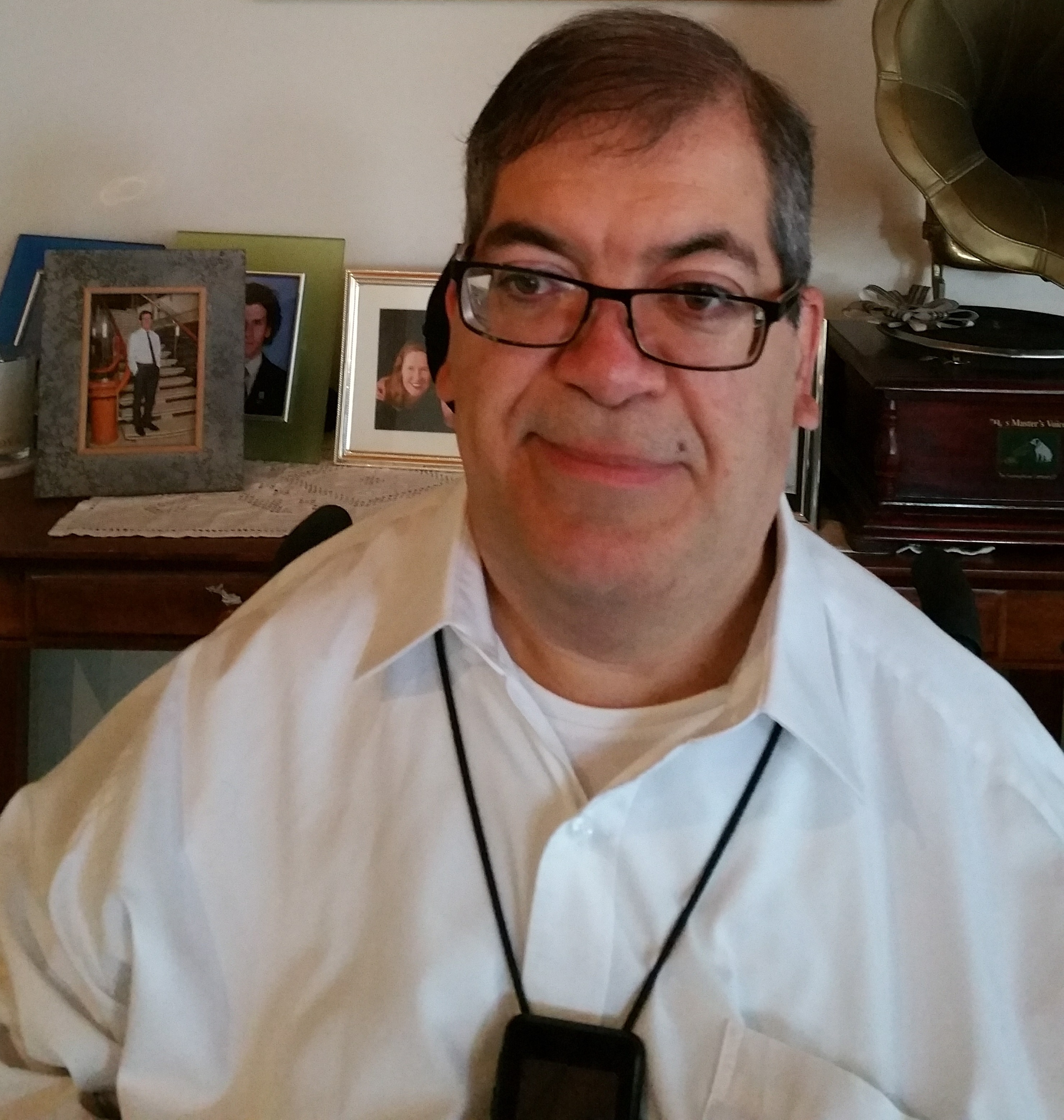 Rick recently celebrated ten years with RMIT, he works across all campuses and heads up a team of Advisors.
In his role as Manager Equitable Learning Services (ELS), Rick spends majority of his time at the systemic/tactical level collaborating with academic and teaching staff, Human Resources, Property Services, IT and Legal Services focusing on ensuring that RMIT continues to offer an inclusive welcoming environment for everyone including students with disabilities.
What were the challenges you faced throughout your career?
Rick recalls that initially it was difficult to find people for the role of Disability Advisor as applicants either lacked the skills, qualifications and/or background in disability particularly in a tertiary education setting. He described the market as a 'closed shop' adding whilst RMIT did not want to lower its standards, they needed to change focus towards a greater emphasis on-the-job training.
As time went on restructures across the tertiary sector and constant changes to funding provided more applicants with the experience required, often from a similar setting, to become available and these Advisors were able to hit the ground running.
Now, with the nature of fixed-term contracts this adds to the challenge of keeping good people.
What are the current themes observed in Equitable Learning Services?
Rick still enjoys being hands-on and is keen to learn current themes across the University from his team of dedicated, experienced and enthusiastic ELS Advisors. He often steps in to cover when one of his team is on leave or to help manage workflows in peak periods.
In terms of demographics of the students that register with ELS there has been a significant increase in mental health related conditions with approximately 50% of students registering having a range of mental health related disabilities, followed by neurological (22%) and medical (17%) being the next two predominant categories.
Rick believes the growth in this area is two-fold, firstly, due to students being more comfortable in disclosing mental health conditions and secondly, students are more aware and can see the benefits of reasonable supports to help them succeed. Rick considers this is both good and bad - good that students feel comfortable to disclose if they need to, but bad because it is disappointing in this day and age that students still have to disclose to get support. 
As a result of the significant rise in numbers of students registering with mental health conditions, a cohort that doesn't necessarily resonate with the term 'disability', we had to look critically at the language we were using to describe our services to ensure that it was inclusive and not inadvertently creating any blockers for students considering registering. This led us to develop a more comprehensive service audience description or tagline rather than just using the term disability e.g. students with disabilities, long-term illnesses and/or mental health conditions and primary carers of people with disabilities. Secondly we looked at the name of the service and concluded that our former unit title 'Disability Liaison Unit' no longer worked as well as it once did and that a shift was required. This reflection led to a name change to 'Equitable Learning Services' in 2017 which then subsequently cascaded to looking at job titles, etc. Our experience after making these changes is that this more generalised language, used in conjunction with a detailed audience tagline, is more welcoming and relevant to a greater number of students who may benefit from our services who may not have approached us previously thinking that they didn't have a disability.
What are some of your highlights?
Rick declares we should aim for inclusive diversity irrespective of disability, where particular learning styles can be addressed in the main.
A good example of this is RMIT's consideration of inclusiveness in a new Learning Management System which will have the ability for students to download their study materials themselves in a number of different formats better addressing the needs of an increasingly diverse student cohort including those with print disabilities. This is great news as it is a real step forward towards students with disabilities being included rather than accommodated creating a much stronger sense of belonging within the University community. 
Another step in this direction is that in the not too distant future (hopefully) potentially students will be able to pick and choose assessment methods which better cater to their diverse learning styles and strengths from a number different assessment options. This would essentially mean students won't have to register with ELS to achieve alternative assessment arrangements as this will be commonplace for all students. Thus further narrowing the gap between difference and inclusion.
That's the Vision. Rick admits they are getting closer to the realisation of that Vision, when he first started they were looking down a very, very long dim tunnel, now there is a distant light; distant but there.
The built environment is another critical element of RMIT's Inclusive Vision. Rick boasts RMIT invests approximately $800,000 annually to improve the built environment, adding next month RMIT will have five operational Changing Places facilities - three on the City campus, one on Bundoora campus and another on Brunswick campus.  RMIT's Property Services continues to demonstrate its solid commitment to change in making the University more accessible and not just for students with disability but for all stakeholders and the wider community - everyone benefits.
What are your thoughts on Pathways Conferences?
Rick has been to four (maybe 5) Pathways Conferences and whilst he says the quality varies the strength and true value of the Conference is the opportunity to come together with like-minded people in similar settings to build knowledge.
'A place for frank and fearless discussions. A safe place to push the boundaries. It allows discussion and confronting conversations. It is not about agreeing and relating it's about exploring both good and bad and teasing out discussion and how it plays out in our respective environments. The educational dollar is fiercely competitive, however, disability practitioners' body of knowledge transcends the budgetary bottom line. Pathways epitomises that. Everyone contributes their own brick and we build together.'
What are the biggest challenges for Graduates?
Rick concedes the biggest challenges for Graduates is timely employment – often it may be a couple of years before their qualifications translate to employment.  Some attributing factors include:
general awareness from employing organisations and the myths around the costs of employing a person with disability.
confidence in the person meeting the requirements of the role.
perceived extra time required around supervision.
confidence in disclosure - in being able to discuss disability and what it means to employ a person with disability.
inability to dispel the myths and the invisible assumptions.
the challenges of exclusive interview practices and panel scenarios.
The student needs the confidence and knowledge to be able to fill in these gaps and perceptions.
Rick's advice to the student is to utilise services to be able to confidently provide as much information around disability to remove those assumptions.
What is your advice for Disability Advisors?
Rick recommends Disability Advisors continually empower students with disability to be as independent as possible.
He is frustrated that some Disability Advisors can inadvertently make students with reasonable adjustments actually more dependent. For example, putting in a scribe or note taker without looking at and/or suggesting alternative technology options which may be able to achieve the same result but with the added benefit of allowing the student to be independent.
Rick suggests the reasons for this is a combination of:  
lack of knowledge around assistive technology.
not having the confidence to assist students to look beyond and be innovative.
not being gutsy enough to have a respectful empowering conversation.
choosing the easier response to one-way dialogue 'this is what I have always had.'
fear of the student with disability submitting a complaint.
Managers not progressing with new technology and practises.
Antiquated processes and not enough support to be innovative.
Rick also reinforces the importance of interdepartmental relations and multi-disciplinary teams where everyone learns and benefits.
The man who 'boldly goes where no man has gone before.'
Rick is a self-confessed Trekkie fan!
He enjoys spending time with his two sons, although he admits that is happening less and less as they aren't kids anymore, and has recently started developing cue cards for him and his wife of 23 years to use to help them transition from parents with children to adults… These are the things that bring Rick joy – although (he was quick to add) not in that order!
Rick finished off by sharing his favourite quote: 
The oxen is slow but the earth is patient.