Disability Practice in the Spotlight
Students at UTS Explain Digital Accessibility

There are few resources so valuable as lived experience. Imagine if you could capture that for your own organisation and use that experience to improve those of others in future – that's exactly what staff at the University of Technology Sydney (UTS) did.
The Students Explain Digital Accessibility project, which ran in 2020 and was part of the UTS LX.lab (Learner Experience Lab), saw a group of UTS students share their learning experiences to educate teachers on how to ensure their classes were accessible and inclusive for all. It's the brainchild of Katie Duncan, LX.lab Inclusive Practices Coordinator, and Rhiannon Hall, Digital Content Officer. Read more about the UTS Digital Accessibility project
---
Graduate Stories
From course to career: students spill on what works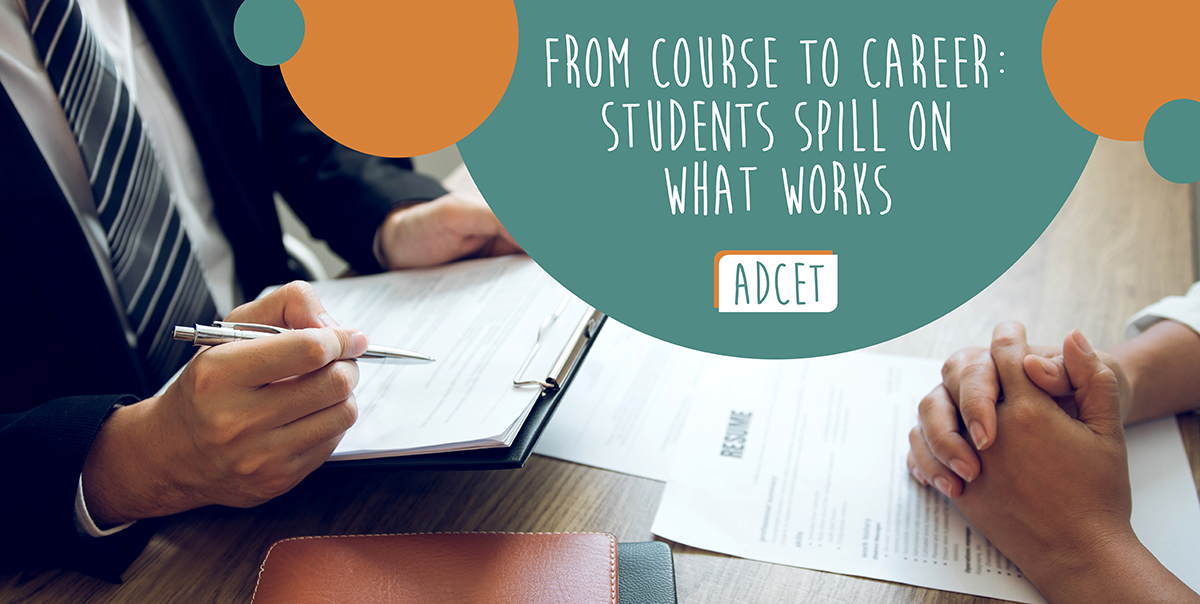 National Careers Week

shines a spotlight on career development and the services and practitioners that help people to make it in their dream career.
For Careers Week 2021 ADCET decided to turn the tables a bit and ask students, Joshua and Meltem,  about what they believe best helps them when navigating the transition from a course to a career. We hope you find their words informative and helpful as you go about your daily practice in creating strong employment outcomes for students with disability. Read more from Joshua and Meltem