About ADCET
The Australian Disability Clearinghouse on Education and Training (ADCET) is funded by the Australian Government Department of Education, Skills and Training (DESE)  under the Higher Education Disability Support Program and is hosted by the University of Tasmania.
ADCET's mission is to contribute to the improvement of the educational experiences and to the successful outcomes for students with disability in post-secondary education.

We aim to do this by
Providing information and practical guidelines to support disability practitioners, teachers and students
Facilitating information exchange by disseminating relevant information on adjustments, inclusive teaching and assessment strategies
Providing information about key issues affecting the Post-secondary education sector 
Disseminating information on good practice achievements within the sector.
Informing practice and policy through making research and other knowledge readily accessible.
Encouraging and supporting information-sharing among practitioners which will allow people with common interests and purposes to share information, knowledge and experience
ADCET Team
Darlene McLennan: ADCET Manager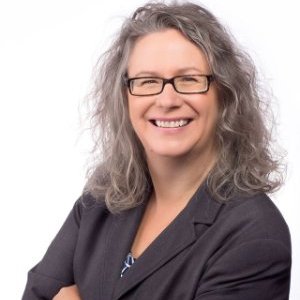 Darlene has been working in the further education and disability sector since 2005. As well as managing ADCET she is also currently the National Disability Coordination Officer for Northern Tasmania. She completed her Master of Business with the University of Tasmania in 2013 and has a post-graduate degree in Careers Education through RMIT. Darlene feels her work in ADCET compliments the key objectives of her NDCO role, which are to improve linkages, improve transitions and improve participation for people with disability in tertiary education. Darlene enjoys the engagement and enthusiasm from the Disability Practitioners across the sector who are so committed to ensuring the participation of people with disability in further education. You can find out more about Darlene at linkedin.com/in/darlene-mclennan-47a6513a.

Jane Hawkeswood: ADCET Project Coordinator
Jane has held in a variety of administrative and support roles at the University of Tasmania for the past 29 years. Jane was appointed as the ADCET coordinator in 2002. The landscape of the internet has changed dramatically since ADCET begun and with each new area that ADCET ventures into such as social media, webinars and more recently podcast Jane has taken on these new platforms with enthusiasm. Her work and commitment to ADCET have ensured ADCET ongoing success and growth.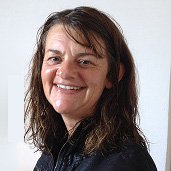 Debbie Hindle: ADCET Content Writer
Debbie has over 25 years' experience working in the Human Services field.  This included five years as an NDCO hosted by the University of Tasmania and 15 months as the Senior Advisor to the Tasmanian Minister for Human Services.  She recently completed a Masters of Positive Psychology through the University of Melbourne.  Debbie also has a Graduate Certificate in Media Relations.
Currently she is busy undertaking project work for the NDCO program, as well as being a content writer for ADCET.  She is responsible for composing the Disability Practitioner profiles on the web home page, a role she particularly enjoys. "What a great job – hearing the stories from such a committed and passionate group of people. It's a privilege to be able to share these with others, and to know that whilst are all working to make a difference in our own space, in combination we are creating possibilities and enabling the potential of many people." 
Charley Robertson: ADCET Communications Officer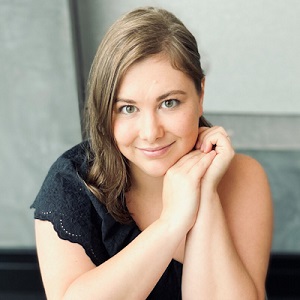 Charley has been working in digital and social marketing and communications for over 5 years. She studied both exercise/health science and business at Griffith University in Queensland. Her volunteer work has seen her work closely with the disability sector for over 10 years. She has expertise across a variety of areas including digital marketing, advertising, project management, social media management and content production. Charley started with ADCET in early 2019 managing the communications and marketing for both ADCET and Disability Awareness and has been working on a number of projects including the launch of the Disability Awareness eLearning programs and ADCET Podcast. Charley enjoys the diversity her role brings and helping to remove barriers for people with disability in further education. You can find out more about Charley at linkedin.com/in/charleyrobertson.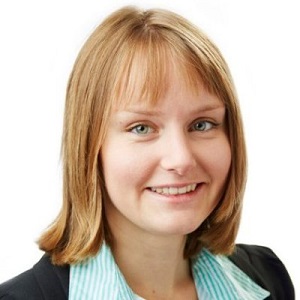 Danielle Kutchel: ADCET Content Writer and Social Media Officer
Danielle is a journalist and marketing communications officer with experience in industries spanning law, health and education. As a journalist, Danielle specialises in education, disabilities and disadvantage and as a marketer, she works on all aspects of the communications function including social media, newsletters, digital media and collateral production. She has long been interested in the challenges faced by people with a disability and how to remove these barriers. As well as her work for ADCET, Danielle volunteers with the I CAN Network, Australia's first social enterprise founded by people with autism, working on marketing projects and media strategy. She currently also works for Deakin University's Faculty of Health. She enjoys using her skills to make a real, palpable difference in the world. You can find out more about Danielle at linkedin.com/in/daniellekutchelwordsmith.
Trevor Allan: ADCET Content Writer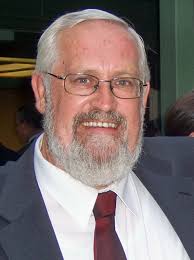 Trevor Allan is retired but has worked in the disability, equity and education sectors for over 20 years. Trevor has championed the cause of independent and universal access for people with disabilities. He managed the Disability Service at The Australian National University for almost 9 years and was the Head of Student Equity, Welfare and Disability Services at the University of Western Sydney for almost 7 years until he was medically retired in 2013.
He was a significant contributor to innovations such as the ANU Digital Lecture Delivery Project, The world first integration of the full integration of Assistive Technology software into al ANU student computers and the UWS Inherent Requirements projects.
Trevor was awarded the Vice Chancellor's Award for Career Achievement at the 2006 ANU Staff Excellence Awards, a UWS Vice-Chancellor's Excellence Award in 2011 and a UWS Outstanding Contribution to Teaching & Learning Award in 2012. In 2014 he was the first Life Member of the Australian Tertiary Education Network on Disability (ATEND).
He has continued to be an active participant in the sector post-retirement and regularly contributes to aust-ed, the ATEND email list discussions as well as undertaking some Consultancy and Project work in the field.
Andrew Downie: ADCET Video Developer and Content Writer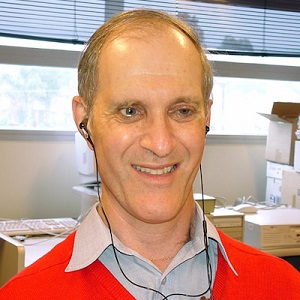 Andrew Downie is a psychologist with a postgraduate diploma in education.
Until early 2018, Andrew worked for TAFE NSW for 25 years, providing information to staff and students on adaptive technology. As well as providing information on specialised equipment, this involved input to staff on correct document structure. For a long time, Andrew has recognised that structuring documents correctly is of huge benefit to both authors and to readers who have disabilities. He has therefore developed a regime of indoctrination (education).
Andrew has quite strong skills in areas of MS Office, PDF, HTML and CSS. 
Andrew has a strong knowledge of equipment relevant to people who have vision loss for selfish reasons, as he is blind. He also has extensive knowledge of equipment, whether specialised or "mainstream", relevant to people who have a wide variety of disabilities.
Monica Leahy: ADCET Content Writer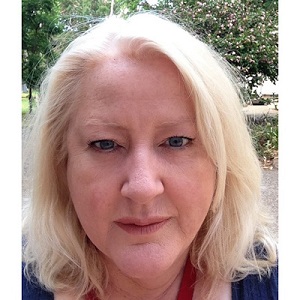 Monica Leahy has sixteen years' experience as a secondary teacher and senior school manager. Despite qualifying in Fine Art, she has spent most of her working life in the fields of migration and refugees, Aboriginal Education, museum education and disability. She has managed Policy and Planning for Disability SA and HACC programs for ageing ethnic communities. Her work to integrate disability inclusion into SA Government business won her an award from the Minister for Disability and an Australia Day Public Service Medal. She has served on the Boards of several community organisations.
From 2008-2012 Monica was a National Disability Coordination Officer and in 2012-13 she worked as Statewide Coordinator of Disability Support for TAFE SA. In 2013 she quit the rat race to start her own business – Disability Learning Management (DLM) Solutions. She now consults to the private training sector, assesses students in Certificates 3 and 4 in Disability, writes policy for the NFP sector and supports individuals returning to work after catastrophic injuries. Her website is: www.dlmsolutions.org
Jane Britt: ADCET Content Writer (2019)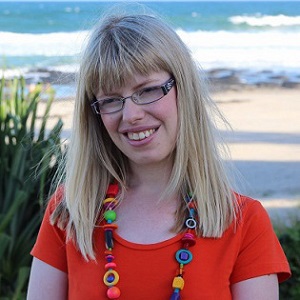 Jane has been involved in working for the disability sector across multiples roles in recent times. In addition to being a Disability Consultant and Freelance Writer for ADCET, Jane is a Business Transformation Graduate, working in Service Innovation and Design for Vision Australia and currently serves in the role of President for non-for-profit charity organisation, Achilles Brisbane. Jane is deeply committed to the improvement of the lives of people with disability, through advocacy, writing and active engagement with members of the disability community. Outside her professional roles, Jane is a Peer Mentor for students with vision loss through Vision Australia, supporting them in their educational endeavours. In her spare time, Jane is a musician, photographer, runner and enjoys hand crafts (cards).
ADCET Advisory Committee
ADCET Advisory committee provides advice to the ADCET project team.
The committee focuses on strategic direction to ensure the ongoing development and improvement of the website, resources and projects undertaken by ADCET.
They aim to ensure the website is reflective of the current practice across the sector. The committee monitor content and work undertaken by the ADCET project team and advise around the continued sustainability and ongoing development of the site.
ADCET Privacy Statement
ADCET is committed to protecting the privacy of your personal information and fully complying with the Privacy Act 1988 (Commonwealth).
Information Collected - When you visit this website, the server makes a record of your visit and logs the following information for statistical purposes:
the address of your server;

the time and date of your visit to the website;

the documents you have accessed; and

the type of browser you are using.
When you send us an email, send us feedback, or if you complete and submit an electronic form on our website we may record: Your role and the sector (eg Teacher in Higher Education) and your email address
Use of Information Collected - This Personal Information will only be used for the stated purpose for which it was provided or for the purposes of testing, validating, evaluating or developing ADCET services without your express consent. It will not be disclosed to a third party, other than our development team.
Confidentiality - Your Personal Information will be held in strictest confidence. We take all reasonable steps to ensure that information is not subject to loss, misuse or unauthorised access or alteration. We also take reasonable steps to destroy or permanently de-identify Personal Information if it is no longer required.
We do not, however, provide facilities for the secure transmission of information across the Internet and you should be aware that there may be risks associated with the transmission of Personal Information via the Internet. If you prefer you can communicate with us by post or telephone.
Links - This website contains links to the websites of other organisations which may be of interest to you. Linked websites are responsible for their own privacy practices and you should check those websites for their respective Privacy Statements.
Cookies - A cookie is a short message given to your web browser by a web server. Your browser stores the message and sends it back to the server each time you return to that website. The main purpose of the cookie is to save you setting your profile at each visit to the site. The cookie identifies your browser, not you personally. No Personal Information is stored within the ADCET cookies.