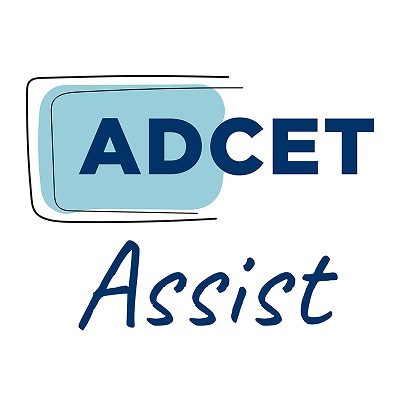 ADCET in conjunction with the National Assistive Technology Project Officer welcome the return of ADCET Assist for 2023.
This service offers 1 on 1 and small group online sessions to assist educators and disability support staff across the tertiary sector with any and all queries relating to Accessibility, Teaching and Assistive Technology. 
No query too small, or complex. If we can help, we will or at least try and point you in the right direction. 
Here is a small list of some of the queries and discussions during 2022:
Individual student assistive technology options (I have a student.....)
Accessible mathematics and STEM subjects
Universal Design for Learning
Creating accessible emails
Inclusive teaching and training
Video captioning and subtitling
Developing accessible eLearning resources
Dictation and transcription software
Software licencing and support
Creating inclusive teaching materials
Augmented/virtual reality
Testing for accessibility
Automation and AI
Equitable and accessible assessments
Sessions are now available for Mondays, Wednesdays and Thursdays during February and March and can be booked using our online booking form.
If you have any questions or issues booking the service, please email the National Assistive Technology Project Officer.