studying at university or tafe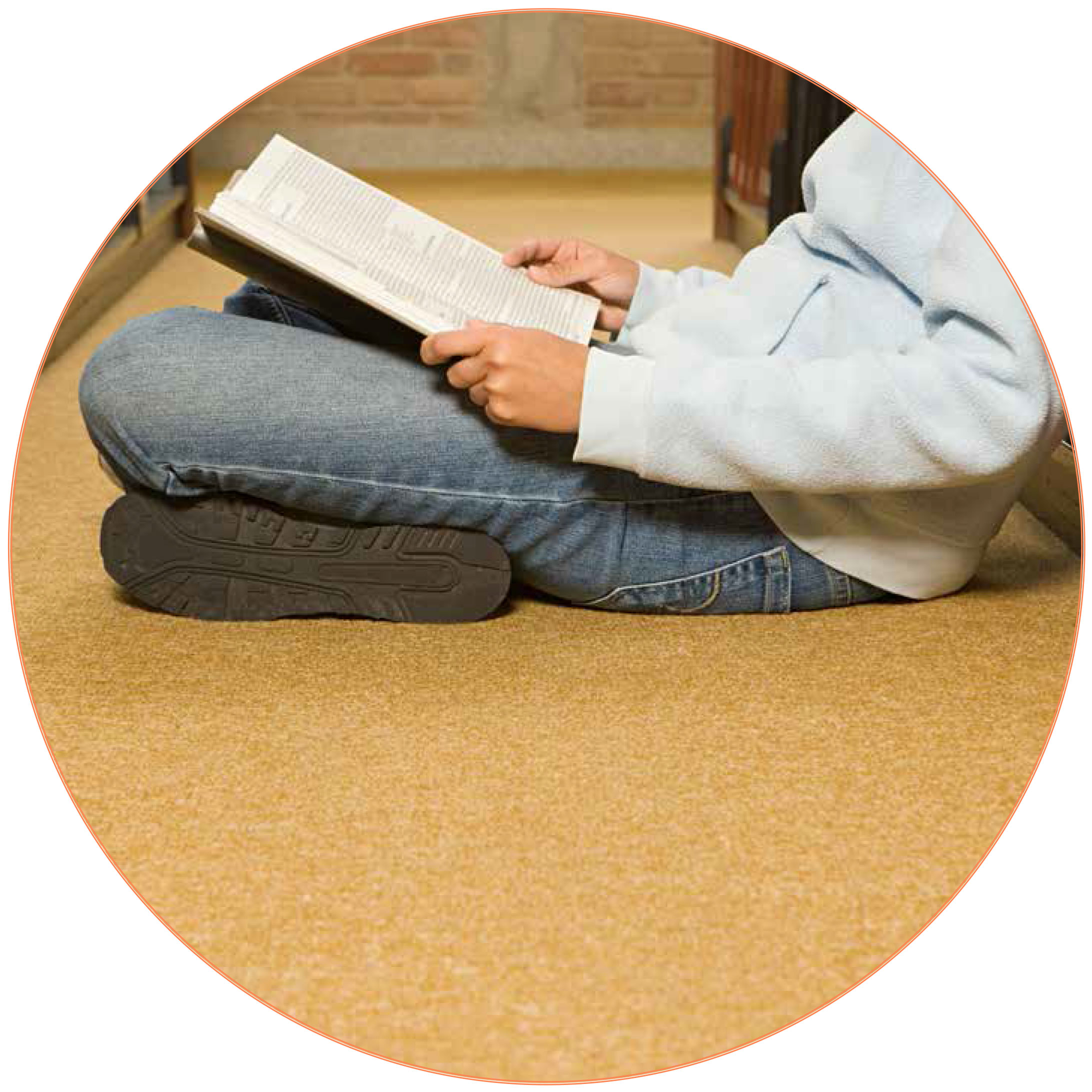 Much of the following information has been extracted from the Olga Tennison Autism Research Centre (OTARC), La Trobe university website. OTARC provides evidence-based strategies for supporting individuals with ASD and their families. The website development formed part of the research project 'Supporting Transition to and Participation in Tertiary Education for Students with an Autism Spectrum Disorder' conducted by the OTARC, and supported by the Victorian Government.
Studying at university or TAFE is very different from high school. You are expected to do more for yourself and there is less structure and less follow- up from teachers. As a tertiary student, you have to learn to become more independent in your studies. You are expected to manage your study timetable and deadlines.
This may include:
Preparing for classes by reading class notes, textbooks and other recommended materials.
Attending lectures and classes.
Taking relevant notes or recording information from lectures.
Finding your own resources from the library or internet for completing your assignments.
Making sure you complete and submit assignments by the due date.
Help is available if you need it. There is a range of support services available at your university or TAFE to assist you. It is important that you ask for help when required.
Table 2 (linked below) outlines the main differences between studying at high school and at university or TAFE. Highlight the ones that you think you will find the easiest to manage. In a different colour, highlight the ones that you think that you will find most challenging.
getting your work done
At universities and TAFEs, there is not the same daily routine or relationship with your teachers as at school. The amount of time spent at your university or TAFE in class will depend on your course. For example, if you do a science course you may have practical classes to attend as well as lectures and tutorials. It is important to understand the attendance requirements.
You will only be required to attend when you have classes. Some days you may not need to attend at all. You will be expected to do a lot of work outside class times. This can be done on campus in the library or other study area, or at home if you prefer. Some people find working at home easier because they can set up their study space just the way they like it. Others find that studying on campus helps to create a good study routine with fewer distractions. Find the time and place that works best for you.
university lectures
Attendance at lectures is not compulsory but it is highly recommended that you do attend all your lectures to help you learn the course content. If you miss lectures it can be very difficult to catch up.
tutorials and laboratory classes
Usually you enrol in tutorials and laboratory classes in the first week of semester. They then commence in the second week of semester. Your lecturer will let the class know when the first tutorials or laboratory classes will be held. It is important to attend the tutorial or laboratory class for which you are enrolled.
online systems
Many universities and TAFEs rely on online systems for sharing information and managing student enrolments. Online systems and resources available for your studies may include:
Course notes and additional reading material.
Lecture or class notes and handouts.
Recordings of lectures.
Details of assessment tasks.
Assignment lodgements.
Class discussion boards and blogs.
Email communication
Links to readings held in the library.
Links to related websites and online articles.
Find out about your course online resources and systems, and how to log in to these. If you have trouble accessing the online system or resources, check with your lecturer, teacher or tutor.
library
The library should become a resource that you use for many of your study needs. Many libraries also have an online system. This is used for checking the catalogue, article and journal searches, requesting books, and checking due dates on borrowed items.
Learning how to use the library can be a stressful process for many students. Most libraries have special tours or introductory classes during orientation week. Request assistance from a librarian if you are having difficulties understanding the library system and processes.
anne's story
Anne had been in an Autism Spectrum support unit at high school that catered well for her needs. Communication and social skills were reinforced by teachers that understood her. During the last two years, a transition plan was implemented, which involved a TAFE Teacher Consultant.
Anne participated in a short transition and orientation program conducted at her local TAFE. This course explained expectations, adult learning environments, rights and responsibilities, how to get around the campus, and where other learning support areas and a safe time-out room were.
Anne also met some new people she could catch up with when she started her course. This all reduced her anxiety as she was familiar with everything. Good communication strategies have been established between Anne and the TAFE teachers. She is happy and independent. She appreciated the step-by-step early planning. This gave Anne time to adjust to each change.
assessments
Learning in a tertiary environment is more than just remembering and repeating information that is taught by your teachers and lecturers. At university and TAFE, assessment tasks will develop your critical analytical skills. You may be asked to gather evidence for and against an argument or compare and contrast theories.
Assessment tasks can include:
Essays or assignments
Posters
Individual or group reports
Literature reviews
Online discussion forums
Formal exams
Individual or group oral presentations.
Each subject or course may have very different forms of assessment. Your subject or course outline will provide an overview of your assessment tasks for the semester.
online discussion boards or blogs
Some courses have assessment tasks that require participation in online discussion forums. You may be required to make comments or ask questions about a given topic, and comment on other student's contributions.
You may find this style of assessment a positive way to interact and communicate with others. It is important to be clear about the evaluation criteria for this task.
How many words are expected?
How many comments are required?
How often are postings required?
Do your postings require referencing?
Some students with ASD find online discussions challenging due to the required social interactions. If you find this type of assessment task too difficult or stressful due to your ASD, speak to student support staff in student services. It may be possible to arrange alternative assessment tasks.
group assessments
Some courses have assessment tasks that require you to prepare and submit material as part of a group.
Group assessments work well when:
Tasks are allocated fairly and evenly between group members.
Everyone is clear on their allocated tasks.
The group establishes clear timelines for completion of tasks.
Everyone in the group is clear about the process.
Members know how to best contact each other.
The group meets regularly to discuss work in progress. 26
A good strategy when working as part of a group is to identify two components of the group task that match your skills and/or interests. Propose to the group that you take responsibility for one or both of these areas.
Some students with ASD find group assessments stressful due to the social interactions. If you find that these strategies do not work, and group assessments are too challenging or cause too much stress, speak to student support services. It may be possible to arrange alternative assessment tasks.
full-time or part-time study load
Some people find they are not able to study full-time at the tertiary level. They can feel overwhelmed by the course requirements. It can be possible to undertake fewer subjects for your course and still be considered a full-time student. Or you can study part-time. This can be beneficial in the first few semesters of tertiary study to help you adjust to the changes. You can always enrol in full-time studies in subsequent semesters.
If you are already at university or TAFE and wish to reduce your subjects during semester, it is important to talk with student services or student administration as soon as possible regarding your enrolment. Academic and financial penalties could apply for withdrawal from subjects after a certain time period into semester. Universities refer to this as the Census date. If you receive Centrelink payments, you will need to inform them of changes to your study load.
question & answer
Question: I have received my first assignment back and was marked down for not answering the question correctly. I thought I had provided all the relevant information. How do I learn what is expected from an assignment?
Answer: To receive good marks in tertiary assignments, you need to answer the question provided. This requires analysis and evaluation of the information. Speak to your tutor or someone from learning support about how to interpret and answer assignment questions.
Question: Sometimes I go to the library and get absorbed in reading, so that I forget to attend classes. Is there a way that I can be reminded what time it is, and that I have a class?
Answer: One way to remind yourself to attend classes is to place a calendar alert on your mobile phone, tablet or computer. Place all your lectures and classes into the calendar with an alert set for 10 or 15 minutes before the time the class starts. This way you will have an electronic reminder.
who can help?
Student transition officers.
Disability support staff.
Learning support staff.
 more information
Check your university or TAFE website for learning advice for new students, and