organising your study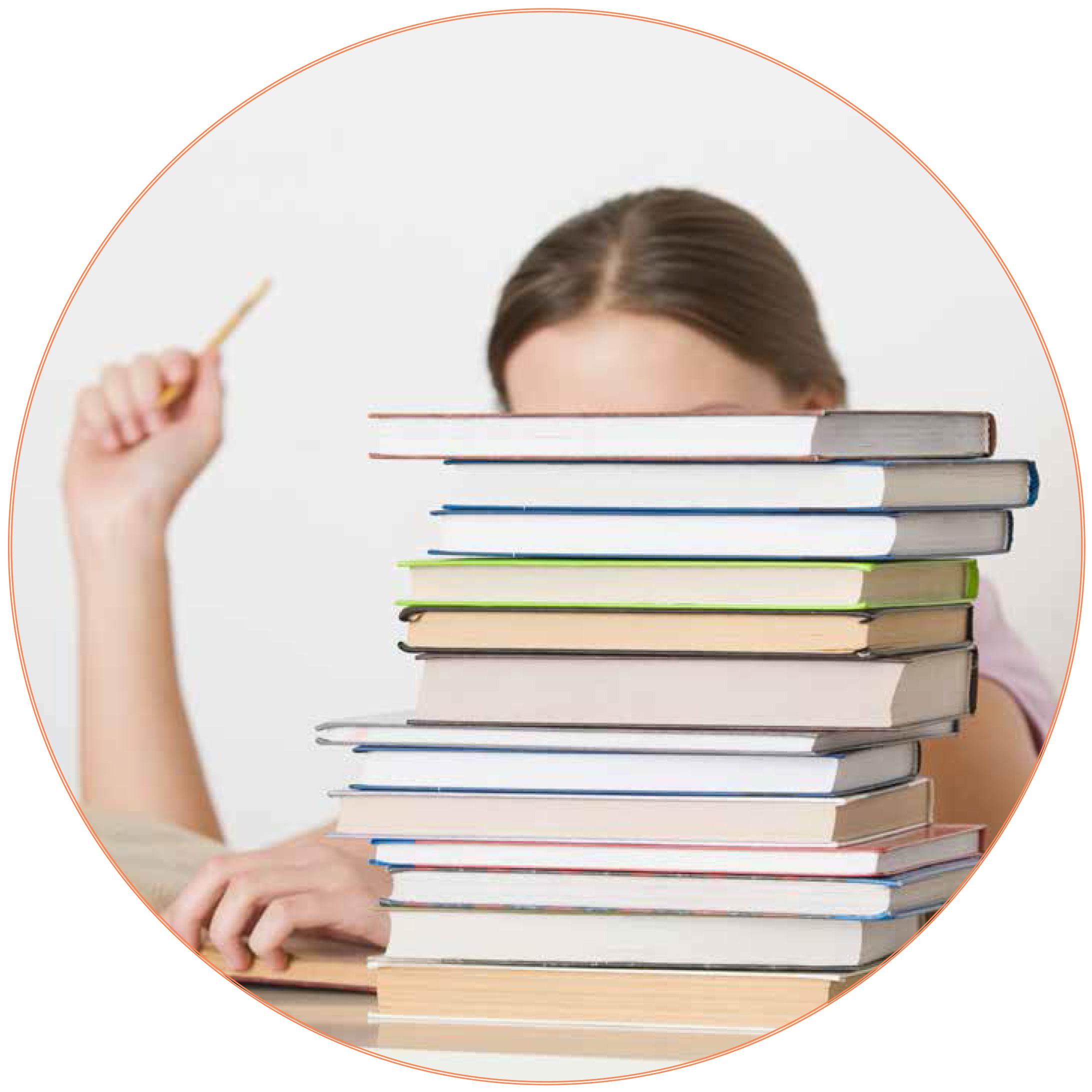 Students who are well organised and have good study techniques are more likely to succeed in their studies. It is important that you have strategies in place from as early as possible in your studies. To be successful at university or TAFE, you need to study consistently throughout the semester, right from the first week.
study includes:
Attending classes.
Completing assessment tasks.
Reading prescribed text book chapters and articles.
Reviewing course material for tests and exams.
Sourcing and reading additional material relevant to your assessment tasks.
Many students ask for and receive additional assistance with their studies. It is important to ask for assistance if you require help with your studies. This can include:
Understanding the requirements of a classroom task or request.
Understanding expectations of an assessment question or task, such as the type of information to include.
Understanding the information covered in class or lectures.
Having some extra time to complete test and exams.
Having assistance with note-taking or being allowed to record lectures.
Alternative assessment methods.
If you have questions about the class material, make an appointment with your teacher/lecturer. If you have questions about the tutorial or laboratory material, ask the tutors and teachers during class or make an appointment to see them after class.
You may also make an appointment with the learning support services. They can assist you in understanding assessment questions and how to approach an assessment task.
Some students with ASD find using assistive technology helpful in their studies. For example, speech recognition software enables you to create and edit documents, search the web, and write emails quickly and accurately just by using your voice. The disability support service at your university or TAFE will be able to advise you on helpful assistive technology.
semester planning
Plan early for all your studies. Remember the 5 Ps: Proper Planning Prevents Poor Performance!
It is strongly recommended that you spend at least one hour studying and completing assessment tasks for every hour of contact time at university. For example, if you have eight hours of classes per week, you should spend at least eight hours a week on additional study. It is important to have a copy of the Unit Outline for each of your subjects. These include an overview of the subject, key learning objectives, and assessment tasks.
Make note of each assessment task, the due dates and what percentage of the semester mark they are worth. Try to allocate the time you spend on an assessment task in proportion to the mark it is worth. For example, generally you would spend twice as much time working on an assignment worth
20% of the overall semester mark than you would on one worth 10%. It is important to get assessments in on time, even if you are worried that they are not perfect. You can have marks deducted for submitting assignments after the due date.
A Semester Assessment Planner is a good way to organise your study time. Make a large one (approximately A3 size) to place on your wall. On your Semester Assessment Planner, note all assessment tasks on the day they are due, what type of assessment task (for example: essay, Lab report, test), and their percentage proportion of the semester mark. Make note of the time the assignments are due, as this can vary for some subjects. Consider what study activities you need to do to complete the assessment, how long it will take to do each one, and how far ahead of the due date you should start.
It can be useful to break assessment task activities into stages. For example, preparing an assignment has five stages:
Stage 1: Ensuring you understand the question and assessment criteria.
Stage 2: Searching for and finding relevant references – from text books, additional books, journal articles, web data bases.
Stage 3: Reading information and highlighting parts you will use in the assignment, and conducting practical work if required.
Stage 4: Writing a draft.
Stage 5: Reviewing and editing your draft (if necessary) before submission.
On your blank Semester Assessment Planner (in table 3, linked below), record the date you should start each assessment task activity. This will assist you to plan for your studies.
weekly planning
Once you have made your semester plan and know what needs to be done, you can start making a plan for each week. A Weekly Planner (See example, Table 5) will assist you to organise your time so that you stay up-to-date with your course requirements. Include all of your regular commitments, such as:
Lectures and classes.
Scheduled group project meetings.
Private study time for each subject.
Any deadlines or assignment stages that need to be completed.
Travel time to and from campus.
Work or family commitments.
Sport or other activities.
Sleeping time.
Meal time.
Exercise time.
Most TAFEs and universities will make an individual student timetable available for each student, based on their enrolment. This is a good place to start your weekly plan. Some people find it easy to colour code their Weekly Planner. Use a different colour or symbol for each subject or activity. This visual layout also helps you to see if you are dividing your study time well between each subject. You can also see if you have a good balance between studying and other commitments.
A Weekly Planner should be realistic and achievable. There are only 24 hours in a day. Remember to include some relaxing time too so that you can catch up with friends, read the latest comic book in your favourite series, watch a movie or go for a bushwalk. These can be good rewards. Having fun and doing things other than study is important.
Private study time
You need to plan your private study time to be as effective as possible. It is important to be able to maintain concentration and focus, and to undertake study that helps you meet your course requirements. Some strategies that may be useful include:
Allocating private study time in one-hour chunks of time. You might consider breaking each hour into studying for 45 minutes, then a break for 15 minutes, as a transition to your next class, activity or study block.
Alternating subjects in your study time. For example, study geography for one hour, and then study science for another hour.
Allocating specific tasks for your private study time. For example, use the time to work on upcoming assignments or to read required readings.
Planning private study time to link with lectures or classroom requirements. For example, have one hour study time before a class to review readings or material.
Allowing some breaks for resting, exercise and meals so that you don't wear yourself out.
Update your weekly planner
It is important to update the tasks on your Weekly Planner each week to ensure that you keep up with the task requirements of your course. Make time for this on your weekly planner.
Check your Semester Assessment Planner for any assignment tasks that need to be incorporated into your Weekly Planner.
Write a weekly 'To-do list' or the key goals for the week (In Table 4, linked below). Write down the tasks that need to be accomplished for each subject this week. This can either be in the form of a table, a list or another way that suits you best.
Allocate time for these tasks in your Weekly Planner.
It is important to review your Weekly Planner each week using the following questions to assess your progress:
Am I following the plan?
Am I staying focused on tasks allocated?
Is it assisting me to meet my study requirements?
Does the plan need to be changed?
 If you are consistently not following your Weekly Planner and not meeting your study requirements, it is important to ask for help with managing your study.
sam's story...
Sam went to see the Student Transition Adviser at his university after he had failed some units during his first semester of study. The Student Transition Adviser spent time with Sam going through the Unit Outlines, explaining the requirements and expectations. They spent time goal-setting and putting together a study plan, which involved timelines for completing assessments throughout the second semester. Sam would also need to commit to various study activities each week, so these were scheduled onto a Weekly Planner as well.
They also discussed the group assessment and class participation aspects of the unit requirements that Sam was uncomfortable about. The Student
Transition Adviser then arranged meetings with each of Sam's Unit Coordinators to introduce Sam and seek possible assessment alternatives for him.
Sam and the Student Transition Adviser met on a fortnightly basis during the semester to ensure Sam was meeting the Unit requirements, and to provide an opportunity for any other concerns and issues to be discussed. As a result of the meet-and-greet with his teaching staff, Sam found that as the semester progressed he was able to approach them directly without assistance from the Student Transition Adviser. Semester Assessment and Weekly Planners gave some structure to his studies which helped him keep up-to-date with his assessments and study requirements. Sam passed all units in second semester, even achieving a distinction grade for one of his units.
organising your exams
Many university and TAFE courses have exams at the end of the semester. Sometimes there are also in-class tests during semester.
You will need to carefully manage your study for tests and exams. It is advisable to start studying for exams as early as possible. Regular review of course material helps to learn the new information. Do not leave it to the last few days before the exam.
Finding out about the exam
Check your exam timetable online. Ensure that you are clear on the date, time, duration, materials allowed and venue.
Most exams are held in large rooms with many students. It can be possible to arrange an alternative venue that is smaller and quieter. There is a cut-off date for requests for alternative examination conditions so you need to ensure that your request is made before this date. You may also be entitled to other special provisions. Speak to the disability support staff about alternative examination arrangements.
Find out as much as you can about the structure of the exam. Exams can be multiple-choice, problem-solving, short-answer questions, practical demonstrations, essays or a combination of these formats.
Look at past exams for the subject/course. These should be available through the library or on the internet site. The questions will be different but you will be able to familiarise yourself with the exam format.
Understand what percentage each exam question is worth. You can then calculate how much time can be spent on answering each question during the exam.
Use your course outline to guide you on the themes of the material during semester.
Studying for the exam
Use Weekly Planners to plan your study for the exams.
Allocate specific tasks to chunks of study time.
People find it useful to write summaries of the information, use mnemonics, or use mind-mapping to review the information.
Use past exams to practise answering questions.
Practise answering questions to the time restrictions of the exam.
Sitting the exam
Try to get eight hours sleep the night before an exam. This will be more beneficial than staying up all night cramming.
On the day of the exam, ensure you leave plenty of time to get to the venue.
When the exam begins, it can be worthwhile taking a couple of minutes to scan the exam as a whole. It is advisable to note the duration to spend on each section or question, and what time you should start a new section or essay question.
It is more important to answer or attempt to answer each required section, rather than spend the entire exam time on only part of the exam.
Exam essay questions
Here are some tips for approaching exam questions:
Select the questions that you will answer.
Spend a couple of minutes on each one underlining the key words.
What are you asked to do? You may be asked to describe, compare, contrast or analyse. What theories and concepts do you need to refer to?
Do a very brief outline of the essay on one of your exam booklet pages. Note down the key points you will make. This will help you structure your essay to answer the question.
question & answer
Question: What happens if my study plans are interrupted by the occurrence of unexpected situations?
Answer: Sometime situations arise, such as a relative visiting or an event on at university or TAFE that you would like to attend. Your timetable needs to be flexible enough to accommodate unexpected events. You may need to make some minor adjustments to stay on track. For example, on Tuesday evening you study Biology, but now you need to attend a family dinner that evening. Thursday evening is free from study, so this week you will study Biology on Thursday and not Tuesday.
Question: I am unsure how to start studying for exams. There has been so much material covered in the course this semester. How do I know what is important to know or not know?
Answer: Your Unit Outline should have the key learning points for the subject. This can be a good guide. You can also make an appointment to talk to your tutor or teacher about the important material to review. Learning support or student services support staff may be able to assist you with general exam preparation.
who can help?
Student services.
Learning support team.
Teaching staff.
more information