information for parents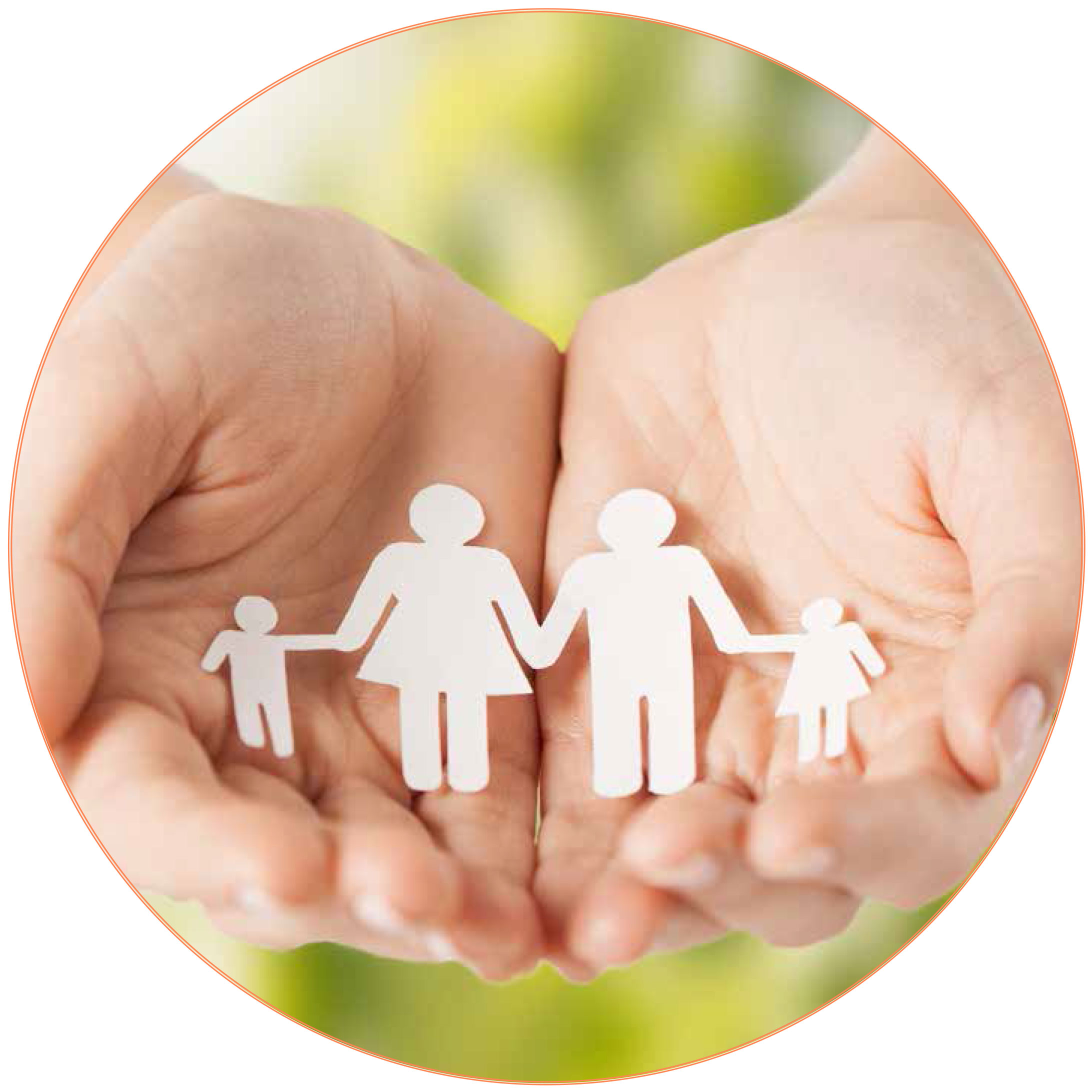 As parents, you will have provided a significant level of support in your son/daughter's education and life in general. You will no doubt be experts in knowing your son/daughter, what their strengths and challenges are, and the impact of ASD on their lives. Many of you will also be experts in overcoming educational challenges and advocating for responses that meet your son's/daughter's needs.
As your child transitions into tertiary education and adulthood, your parenting role will change. You may find that it is less hands-on and more facilitative. You can still support your son/daughter in a number of ways, and at times it is of vital importance to help with their transition to tertiary studies. However, the support and processes may be very different from how you have previously provided assistance. It will be important for you to encourage independence wherever you can.
In most cases, your son/daughter will be 18 years of age by the time they reach their tertiary studies. All persons over the age of 18 years (unless a guardian is appointed) becomes protected as an adult under Commonwealth and State Privacy laws.
This means that the university and TAFE staff must ensure that:
They only collect personal information that is relevant to the situation.
Any information collected about your son/daughter's disability and their actions to make reasonable adjustment is confidential.
They only share this information with you if your son/daughter has given consent, and generally written consent is required.
You will need to check with the university or TAFE your son/daughter is attending about their processes and policies.
It is important to discuss this new relationship dynamic with your son/daughter. Approach it as a partnership arrangement and be explicit about what role your son/daughter wants you to have. If they are moving away from home, discuss what contact they would like, such as a schedule of visits and phone calls.
If your son/daughter needs to move away from home to take up study, there will most likely be many additional challenges and anxieties. This booklet does not have the capacity to address these issues. You are strongly advised to contact the university accommodation services and talk to them about the types of residency support and assistance that is generally available to students with ASD. Also enquire about any student mentor programs that are offered. However, if you wish to speak more specifically, you will need written consent from your son/daughter.
early planning
Be involved as much as you can in the early planning process while your son/daughter is still in secondary school.
Make an appointment with the school career adviser to talk through the options.
Help your son/daughter explore the options through Open Days, sourcing information on the internet, and talking to family and friends about their experiences with university or TAFE.
If possible, attend Open Days with them, or arrange for a personalised tour of the campus.
Assist your son/daughter to develop the skills, independence and resilience they will need as adults.
Discuss the option of a part-time study load. It is possible to study fewer subjects but still be considered a full-time student by the tertiary institution and by Centrelink. This can assist with the transition process.
during the transition
It is important that you and your son/daughter have information and knowledge on the range of support services available. Knowing what to expect is essential for planning and coping with the new environment. Use this booklet to guide you and your family to access specific information relevant to the campus your son/daughter will be attending.
You need to be clear on what type of support can be offered to your son/daughter.
Discuss with your son/daughter the benefits of disclosing their ASD. Students with ASD who disclose and are provided with appropriate support are much more successful in their tertiary studies.
It may be appropriate to attend the initial meeting with your son/daughter and the campus support services.
Discuss the option of your son/daughter providing written consent for the disability practitioners to share information with you if required.
Respect that staff at the university or TAFE will need your son's/daughter's consent to talk to you about progress and any issues that arise.
If your son/daughter has provided consent for you to talk to student support staff, contact them and discuss the best way for you to be involved in supporting their education.
If problems arise, provide emotional support, resources and information.
Encourage your son/daughter to identify solutions to problems rather than solve them yourself.
Where appropriate, provide practical help with transport, resources, or organising financial assistance through Centrelink.
Check in regularly with your son/daughter about their study progress, organisational skills and emotional wellbeing.
If you are very worried about something, contact the student support services and ask to talk to someone about your concerns. While they will not be able to provide you with specific information about your son/daughter, they will usually be happy to listen to your concerns. They may be able to provide you with general advice and information.
sally's story...
Jill's daughter, Sally, has Asperger's Syndrome and lives on campus 2½ hours away from the family home. One month before Sally started at university, Jill rang Disability Services in desperation after a stressful time trying to assist Sally with online class enrolments. The Manager offered to meet with them both and get everything sorted: class enrolments, student card, etc. Sally was also offered assistance including special provisions for exams, a 'student friend' employed by Disability Services to assist in her transition to university, the option of notifying her lecturers of best practice to assist her learning, as well as a Disability Adviser on campus that she could turn to if she ever needed help. Sally also gave her mother, Jill, written permission to speak to her university if she ever needed to.
 The last two years have gone relatively smoothly but not without a couple of hiccups where Disability Services have been most helpful. A misunderstanding early on about an assignment resulted in Sally having to attend an interview with the Professor. Here, Disability Services provided an advocate for her at the interview. It was still very stressful, but at least Jill knew there was someone there supporting her. Knowing that Sally stays in regular contact with her Disability Adviser and is getting the assistance and support she needs gives Jill real peace of mind.
Jill also helped with Sally's transition to university by assisting her to find a university course back in year 11 so she had 18 months to think about the move and still be comfortable with it. And because Jill knew that Sally would need to leave home to take up study she gave her cooking lessons and lots of advice to avoid food poisoning! Jill has encouraged Sally to email assignments to her before they are due. That way even though Jill doesn't know much about the subject matter, it's a useful way of checking in on what Sally is up to and gives Jill the opportunity to give feedback (and lots of praise for a job well done!) Jill and Sally also have an unwritten rule that they text every day just to say, 'Hi are you ok?' They try to limit talking on the phone to once or twice a week because Jill knows that Sally finds small talk on the phone especially tedious.
who can help?
more information