ADCET Webinar: Collaboration for improved career development decisions for students with mental health conditions
Julie Rogan from the Disabilities Service Team at Griffith University discusses the importance of collaboration between Disabilities Services and staff from career services and other support staff in a secondary or tertiary environment. In these days of poor retention rates across the board and certainly, for students with a disability, including mental health and then the difficulty people with a disability have gaining employment improved career decisions are essential. Case studies and initiatives to support this collaboration are discussed.
Presenter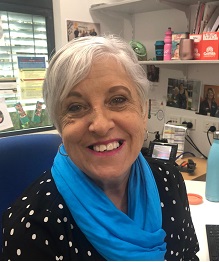 Julie Rogan has worked in the Disability Sector for about 35 years, initially working with young students with low vision, then students on the autism spectrum. After a serious accident and having to modify/change career path, she studied a postgraduate qualification in career development continuing to work with students.
Following this Julie spent five years working in the vocational rehabilitation sector, once again sparking her interest in people with health conditions, injury, and disabilities. Up until three years ago, Julie continued to combine her interest in career development and people with conditions which stopped them pursuing study and work in their chosen fields. Latterly the majority of her work was with people with mental health conditions.
Julie has loved the last three years working at Griffith University in the Disabilities team, supporting students overcome barriers to the study they wish to pursue which leads to fulfilling employment for them"
Attachments