Assistive Technology updates: Darren's UpdATes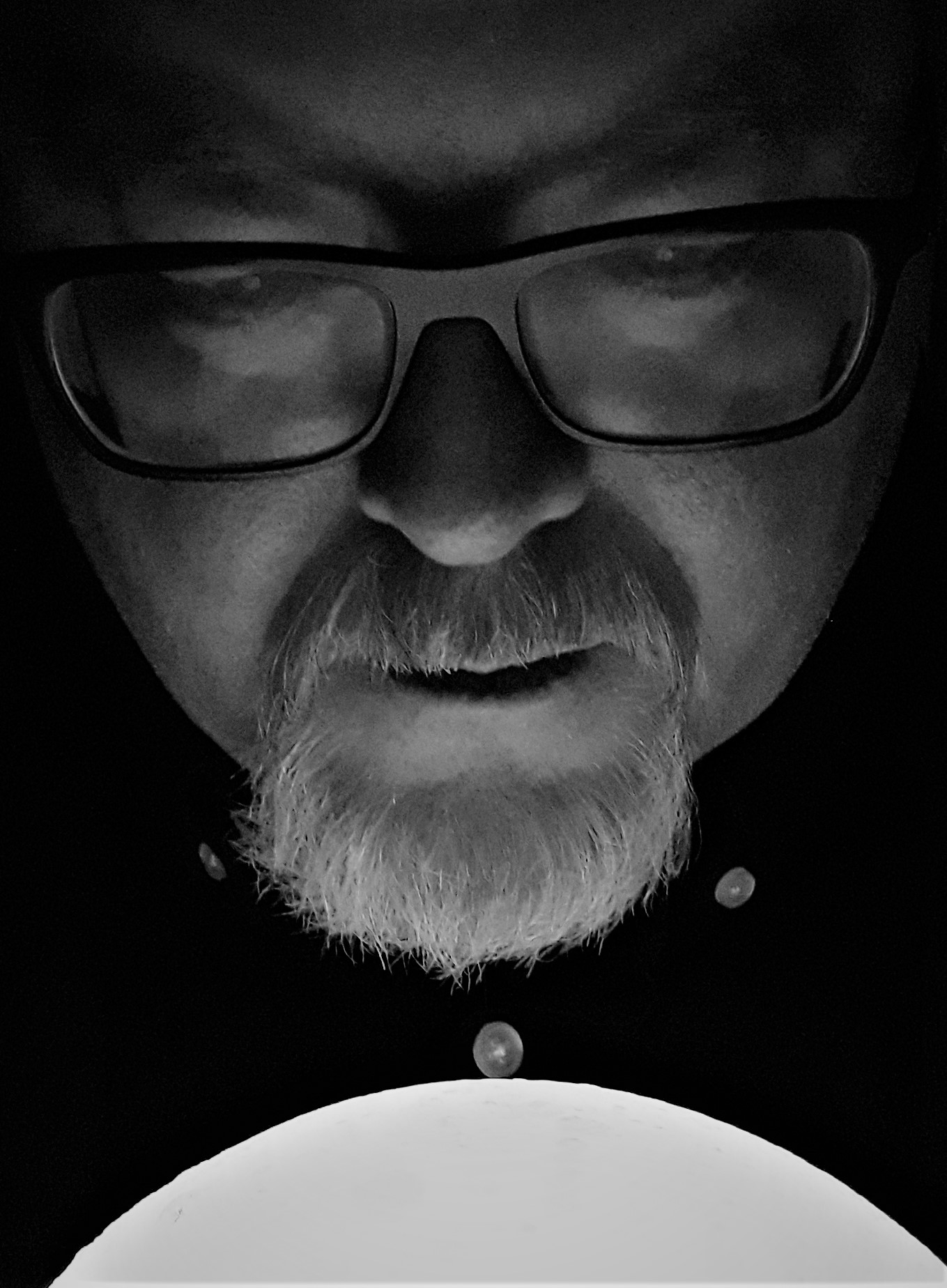 "All things tech and accessible,
all content large and small,
all things used in learning stuff,
we need access for all."
Welcome to the Assistive Technology UpdATes. 
In my role as National Assistive Technology Project Officer through the National Disability Coordination Officer (NDCO) Program, I get to work collaboratively with amazing people, teams and students across the tertiary education sector on a range of projects and activities aimed to improve participation in tertiary education and subsequent employment for people with disability. My key focus is on:
Providing advice to disability practitioners and educators on standards, educational technologies and institutional practices that enhance inclusive practices and increase accessibility for people with disability.
Creating opportunities for tertiary providers and students to highlight solutions and good practice across the sector. 
In this role many things come across my virtual desktop every week and I would like to share some of the assistive tech, guides and inclusive practices that have captured my attention. From new apps and tools, to existing resources that are worth shining a light on, if there is anything you think needs highlighting with the community please feel free to Contact Me. 
---
Assistive Tech, Everywhere, All at Once
The new year is in full swing and the busy season is upon us all. Keeping up to date with new and emerging assistive technology can be a challenge with our hectic schedules, but taking the time to see what our peers are using can help share the load. This update I want to focus on the assistive technology that is currently in use across the tertiary sector in Australia. While it would be impossible to list all the software, hardware and apps currently supporting students with their learning, this list has been drawn from a survey of the Assistive Technology Community of Practice members and represents many of the main assistive technologies, both software and hardware, that are currently being used by staff and students. Where possible I have linked to the parent company of the software/hardware, however please note that some may have local Australian distributors for their product.
If your institution is using some tech that is not in the list that you would like to share, please Contact Me. 
---
Assistive Software / Apps
Dragon Naturally Speaking / Professional / Anywhere
Glean / Sonocent Audio Notetaker
Microsoft Office Lens (Lens for Windows, Lens for Android, Lens for iOS)
---
Hardware
Belkin TuneTalk Stereo for iPad (review)
Humanware  (Quicklook - Portable Magnifier)
Clover 10 Electronic Magnifier
Phonak MyLink/ZoomLink Bundle (Phone Ear)
PIAF (Pictures In A Flash)
This is a list of items that are available from various suppliers and some that are discontinued but still useful.
Foot Mouse and Programmable (Pedal FT07-01 & FT07-02)
Electronic/Amplified Stethoscope
Neo Alphasmart (discontinued)
Easy Listener by Phonic Ear
Various Walkers & Mobility Scooters
Visual Alert Systems
Raised Line Apparatus
Sit-Stand desks / Ergonomic Chairs
Various Braille Embossers
Various Headsets for dictation - Andrea NC181-VM USB Headset - HS-Gen Communication Headset - Plantronics CS60 Family of DECT Wireless Headset Systems
---
Services
A brief review of 2022
 
2022 saw an increasing range of updates and improvements in assistive technology all across the educational landscape from individual tools and software to enterprise wide systems. There were the usual updates and improvements to existing tools such as Glean and ZoomText among many others, and some new entries into the Australian market such as Caption.Ed.
 
The quality of some existing accessibility options continued to improve as well, especially with the use of artificial intelligence and automatic captioning. While automatic captioning is still not 100% and the quality remains variable depending on the input quality (voice, accent, background noise), it has definitely improved in 2022 and it is encouraging to see a wide range of tools adding in automatic captioning as an option. Microsoft Teams and Zoom continued to update the accessibility features in their respective tools, and as we close out the year it is good to see camera pinning (yeah for Auslan interpreters) become a standard feature on both platforms.
 
After a successful trial of ADCET Assist in 2021, it was continued in 2022. Feedback was extremely positive and there were some fantastic individual and team discussions with students, academics and professional staff. Questions ranged from software/app options and accessibility standards to inclusive teaching practices, accessible assessments and work placements. 
 
The Assistive Technology Community of Practice continued to meet regularly throughout the year providing members with the opportunity to network, knowledge share the keep across the ever-increasing range of tools and practices used in supporting students using assistive technology. With 45 members representing 32 different TAFE and Higher Education providers it still amazes me how generous and giving staff from across the sector are in sharing their expertise and insights
Studying and Learning online: Some browser extensions that may assist

Recently I have been reflecting on some of the browser tools (extensions) that may assist anyone when studying online. Everyone has their own processes for reading, listening and retaining information and I have pulled together a few extensions that may be useful or even transform how you learn and study online. If you have never used browser extensions before follow this Guide to Installing Chrome Extensions. Please note that many of these extensions are available across various browsers. Happy studying. 
Browser Tools for Studying Online
Testing, Enabling and Inspiring Accessibility
For this update I have a mixed bag of updates on tools and information for testing, improving and using the accessibility features on different devices.  I have also included some inspiring TED Talks that I have bookmarked that keep on inspiring me, and I hope they will inspire you, to look at accessibility as an opportunity that can and does benefit everybody.
Improving Your Accessibility
Built in Accessibility for your device
Need some inspiration on why Accessibility Matters?
Hear it, Speak it, Listen to it later
I am often asked about software that provides text to speech capabilities so text can be read aloud or for the opposite, speech to text, where a user's voice can be transcribed into text. There are various apps and software available that provide these functions in one way or another, such as reading text aloud in Adobe PDF or by enabling the accessibility feature on an iPad to simply say 'speak screen'. Some internet browsers have built in text reading support, like Microsoft Edge Immersive Reader, and most support plugins that can add this functionality. Students often comment on the quality of the voices and/or the ease of use, with some apps providing the option to output the speech as an audio file, such as an MP3, to listen to later.
For this update I would like to list just a few of the tools that students have let me know they are using.
Reflect, Refresh and Renew
The end of the year and beginning of a new one provides the perfect opportunity to take some time to reflect on the previous year, take some time to read all those websites you bookmarked for later, and even share some of your own tips and tricks with others looking to learn something new. In my reflection I noticed a recent article revisiting why hyperlinks are blue, found some new apps, read about the emerging standards for image metadata, made my phone speak by using just my eyes, and decided to share one of the most overlooked options in Microsoft Word: changing the background colour (something I use everyday). 
Across the new year, across my desk
Reading Online Content / Removing the Clutter
As we all continue to spend more and more time working and studying online our ability to focus on the relevant information has to compete with all the noise, related article rabbit holes and 10 things you need to know about.....(sorry I got distracted). Over the next few weeks I would like to focus on some of the options available for reading online content that can assist in removing all the additional noise and information on a webpage and let you focus on the content that matters. Some tools offer a simple means of focusing on just the main content of a page, and others provide a range of different tools and options for changing fonts, contrast and colours, reading the text out loud, and even allow you to take your own notes directly in the content.
Where possible I have linked to a range of browsers although I have focused on the extensions available in Chrome as it remains one of the most popular web browsers across various platforms. There is also a link to a previous ADCET webinar on Microsoft's Reading Support with Immersive Reader. Definitely worth checking out if you missed it previously.
Online Readers and Plugins to help you stay focused
Accessibility Self Checks
August provides the perfect opportunity to do some self audits on the accessibility of your own documents and websites, and maybe learn one or two new things you can do to assist in making your content more accessible. Many of us use Microsoft Office as the basis for creating our content, but how many use the built in tools to check the accessibility of what we create? Other tools exist to help you check your online content and even simulate specific disabilities. During August I will be adding and highlighting a range of tools, apps and solutions you can use to evaluate your own content.
Tools and Guides for Improving Accessibility
Guides for Students During Online Learning
The middle of the year is a good reminder that new students will be joining our institutions for the next teaching period and may not be familiar with the tools they may need to use for their studies. Informing students of any resources and guides that may be available, specifically in your own institutional context, can make all the difference in helping students navigate these tools. Here are just a couple of guides that are specifically useful for students who may be blind or vision impaired.
Helpful Guides for Students
---