Return to Campus Planning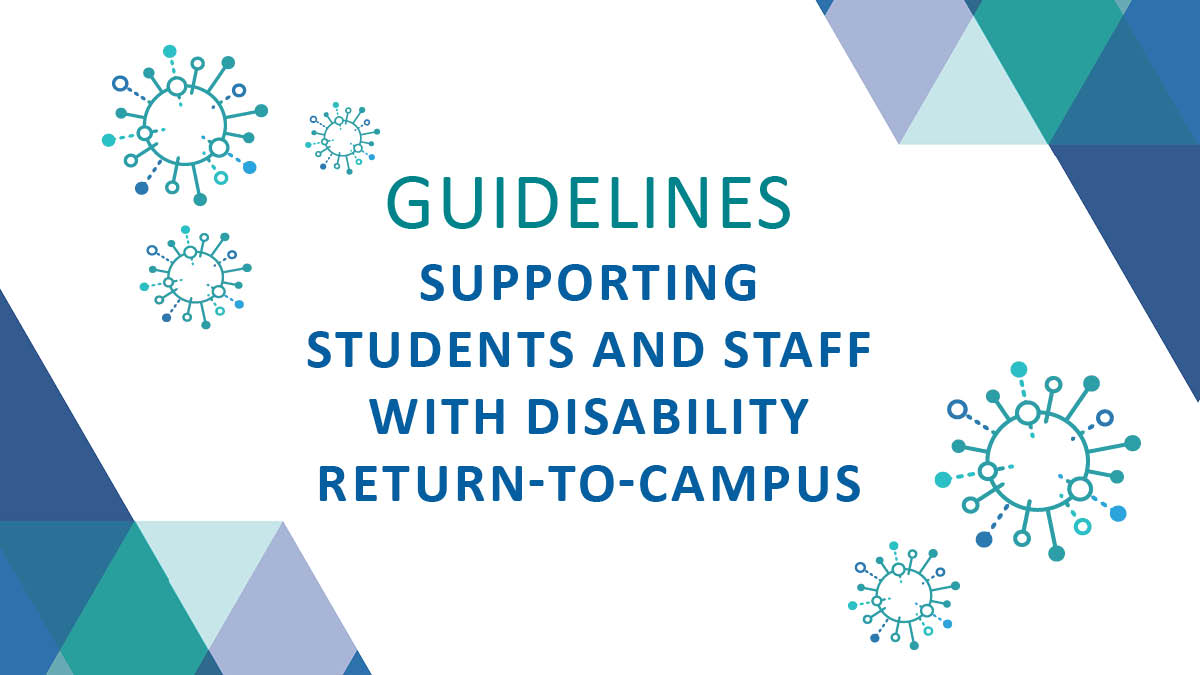 As many of tertiary education institutions and providers are planning for or engaged in a staged return-to-campus for staff and students it is important that these processes and procedures consider the needs and impacts on our staff and students with disability.
These Guidelines: responding to the needs of staff and students with disability in COVID-19 return-to-campus planning for Australia's tertiary institutions aim to complement your institution's general approach to return to campus and enhance existing resources by ensuring that return-to-campus plans are viewed through a 'disability lens'.
They provide considerations and practical recommendations to support the safe return of staff and students with disability back onto campus when they are comfortable and able to do so.
The Guidelines were initiated through the Equity Practitioners in Higher Education Australasia (EPHEA) e-Network, and were then developed in partnership with the Australian Disability Clearinghouse on Education and Training (ADCET) and the National Disability Coordination Officer Program (NDCO) in collaboration with disability practitioners and staff from across the tertiary sector in Australia. The Guidelines were made possible through NDCO Program Strategic Project 2019–2020 funding from the Australian Government Department of Education, Skills and Employment.
We encourage you to download these Guidelines, and then copy, adapt, and distribute any of the content, provided it is used to assist tertiary institutions respond to the needs of staff and students with disability in return-to-campus planning during and after the COVID-19 pandemic, and that you acknowledge ADCET as the source.
July 2020