ADCET Webinar: Words Matter - Developing inclusive language guides in a tertiary setting
Inclusive language guidelines assist tertiary education institutions to develop consistent language and terminology across the institution, which is respectful, welcoming and inclusive. Many tertiary education providers are developing inclusive language guides for both academic and general purposes.
Drawing on the experience of two equity practitioners from Edith Cowan University, this webinar aimed to assist tertiary education providers to work collaboratively through stakeholder engagement with people with lived experience and expertise to develop a guide which works for all student and staff cohorts and across all applications.
This webinar covered:
the relevance and importance of inclusive language in tertiary education institutions and in society more broadly
how colonisation impacts the language we use, and perceptions of marginalised groups
intersectional perspectives and lived experience
developing inclusive language guidelines through authentic stakeholder engagement
time for questions and answers
Audience: VET and Higher Education tertiary sector staff and students
Presenters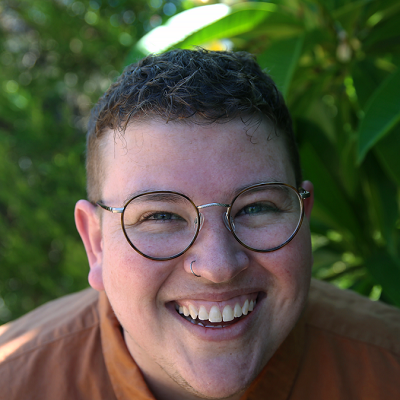 Stevie Lane (they/them)
Stevie Lane is an equity practitioner working at Edith Cowan University (ECU) in Boorloo / Perth, Western Australia. In their role at ECU, they have worked on a range of initiatives that address inequality and systemic barriers experienced by LGBTIQA+ people and people with disability in tertiary education. Outside of ECU, Stevie works as a Training Facilitator for LGBTIQA+ organisation Living Proud and is on the National Trans and Gender Diverse Advisory Committee at LGBTIQ+ Health Australia, drawing on their lived experience as a trans and non-binary person to advise on national policy and advocacy. Stevie also works as a LGBTIQA+ communications consultant, videographer and writer, creating resources and educational pieces about their lived experience as an LGBTIQA+ and neurodivergent person.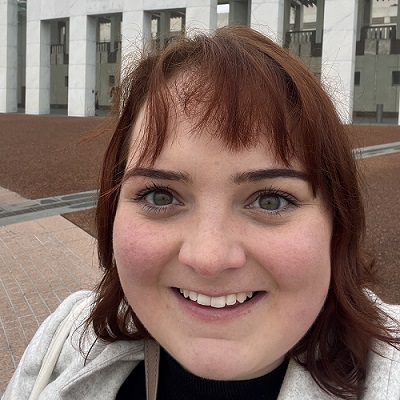 Kay Barnard (they/them)
Kay is a queer, disabled young person passionate about the equal participation of disabled people across Australia. They have extensive experience as a disability advocate, leading and participating in projects centred on employment, self-advocacy and educational rights. Kay has recently commenced a role as an Equity Projects Officer at Edith Cowan University coordinating inclusion initiatives for students and staff. Kay has also been involved in advocacy in their work at Youth Disability Advocacy Network (YDAN) and Children and Young People with Disability Australia (CYDA), as well as in advisory roles with the Disability Reference group for Volunteering WA, ACON's Queering Disability Reference Group and Women with Disability Australia LEAD National Summit Co-design Committee.
ADCET is hosted by the University of Tasmania