UDL Symposium: Keynote. Reach Everyone and Teach Everyone with Universal Design for Learning
Corrected captions will be added shortly
ADCET was delighted to welcome Dr Thomas Tobin as one of the keynote speakers for our inaugural UDL Symposium.
Providing access to quality higher education is a priority for all of us, especially when learners are beyond the formal spaces and places of the physical campus - and especially when they are learning with us via asynchronous online courses. In this presentation, you'll discover the "step zero" that makes all of our teaching efforts possible: access. When we focus our learning interactions on how our students get access to materials, each other, instructors, support services, and the community, we strengthen their sense of belonging and opportunity as learners.
Through the universal design for learning (UDL) framework, you'll learn concrete steps that you can take tomorrow that help to lower barriers, anxiety, and stress - for your students and for you, whether you are new to the framework or a seasoned practitioner. Come learn how to take some work off your plate as you engage with learners.
Presenter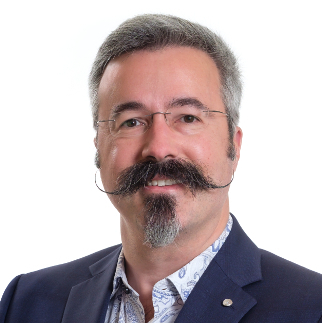 Dr Thomas J. Tobin helped found the University of Wisconsin-Madison Center for Teaching, Learning, & Mentoring, and he is an internationally recognized scholar, author, and speaker on technology-mediated education - especially copyright, evaluation of teaching practices, academic integrity, and accessibility/universal design for learning.
He holds a master's and Ph.D. in English literature, an information science master's, and certifications in project management (PMP), online teaching (MOT), Quality Matters (QM), accessibility (CPACC), and academic leadership (Penn State ALA).
Named to Ed Tech Magazine's 2020 Educational Technology Influencers "Dean's List", honored with the 2022 Wagner Award for Outstanding Leadership in Distance Learning Administration, and named by Eduflow in 2023 as one of the world's Top 100 Learning Influencers, Tom serves on the editorial boards of InSight: A Journal of Scholarly Teaching, Advances in Online Education, and the Online Journal of Distance Learning Administration.
His books include:
Evaluating Online Teaching: Implementing Best Practices (2015).
The Copyright Ninja (2017).
Reach Everyone, Teach Everyone: Universal Design for Learning in Higher Education (2018).
Going Alt-Ac: A Guide to Alternative Academic Careers (2020).
UDL for FET Practitioners: Implementing Universal Design for Learning in Irish Further Education and Training (2021).
Find Thomas on various social media and at thomasjtobin.com.
(September 2023)
Related links