Lessons in inclusion from student-led success in Vietnam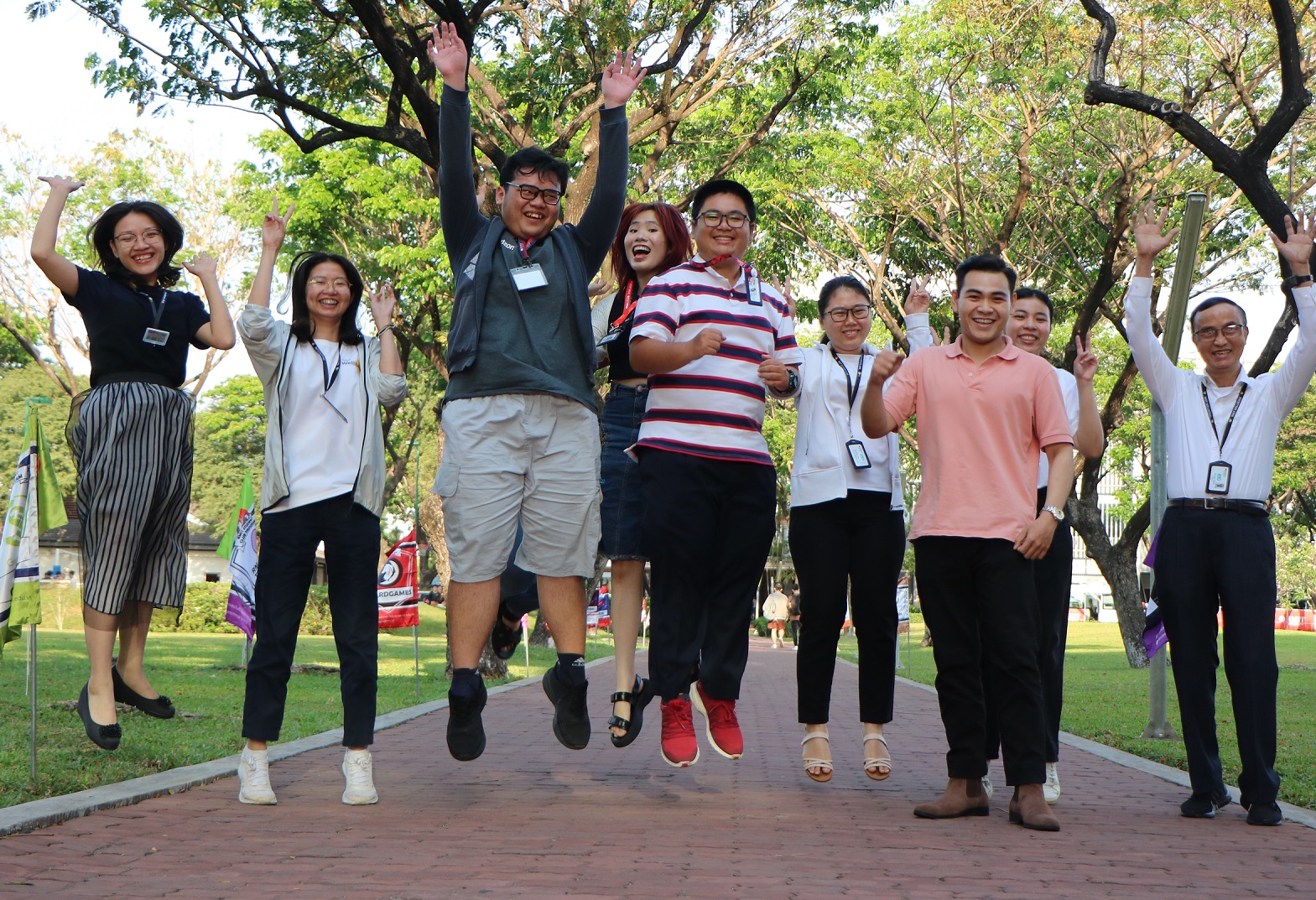 A student-led program at RMIT Vietnam is creating accessible learning opportunities for scores of students who would otherwise go without.
The Student Aid Program sees current students trained to provide support to students with disability, especially those with vision impairments, physical disabilities or neurodiverse conditions, within the classroom. The program was recognised in this year's ADCET Accessibility in Action Awards for nurturing "the values of inclusion, integrity and professionalism among its student staff, with an aim to build a generation of Vietnamese youths who can leverage the skills and knowledge in enabling accessibility in their community and future endeavours".
It's all part of an evolution in RMIT's approach to teaching students with disability, according to Anh Tran, ELS Technical Officer, Wellbeing at RMIT Vietnam. Many years ago, she said, the university would not have had the tools or resources to give those students equitable learning.
"Since then, we started to develop more… we started to include more students with all kinds of conditions in our programs. We are actually in the process of how to make the teaching methods and also the learning materials more accessible to the student," she said.
Giving students with vision impairments as an example, Anh said student aid can help by taking notes and providing these to the student later. Student aid can also convert learning materials into accessible formats, for example from PDFs to Word documents that are able to be read on a screen reader. The students with disability can share their preferences too; for example, one student, who has dyslexia, asked for her notes to be formatted in a specific way to help facilitate her reading and thinking processes.
The program also helps students who experience chronic illnesses or medical conditions when they are away from class for medical reasons.
The Student Aid Program is part of RMIT's Equitable Learning Service. Prior to becoming part of the student aid program, members of the Equitable Learning Service meet with the students and assess their support needs in order to provide the right support in class. If the student is found to be eligible for Student Aid support, they are then referred to the Student Aid team and provided with what they need. Every student's personal information, including their condition or diagnosis, is kept confidential; the Student Aid support person is not given access to their information, only what actions are needed.
Finding students
The student aid team consists of current students, so Anh said the team is always on the hunt for more aid providers.
"We have requirements for them to apply for the position. They have to have a certain level of GPA, for example a three or above. Also, they [must] have completed at least one year in higher education already so that they have some experience as a student… and they are also familiar with the university," she explained.
Personality is also important, Anh added; students need to display a desire to help people. Their intentions and commitment to the program are also assessed before they are allowed to become an aide.
After they are accepted into the program, they are required to complete online and offline training in areas like disability awareness and how to provide external support for a person with disability. From there, they will be assigned to a student. Managers try to match students with disability with an aide who is in the same course, or if that can't be done, a related course. The students are also developed to be change agents, who then champion accessibility in their workplace and in the wider community.
Students are paid for their time on campus, and Anh said compared to other on-campus jobs the pay is "quite high"; but despite this, some semesters see low numbers of applications. To help raise interest, the Equitable Learning Service works alongside teaching staff to spread the word and target students with high GPAs to encourage them to apply.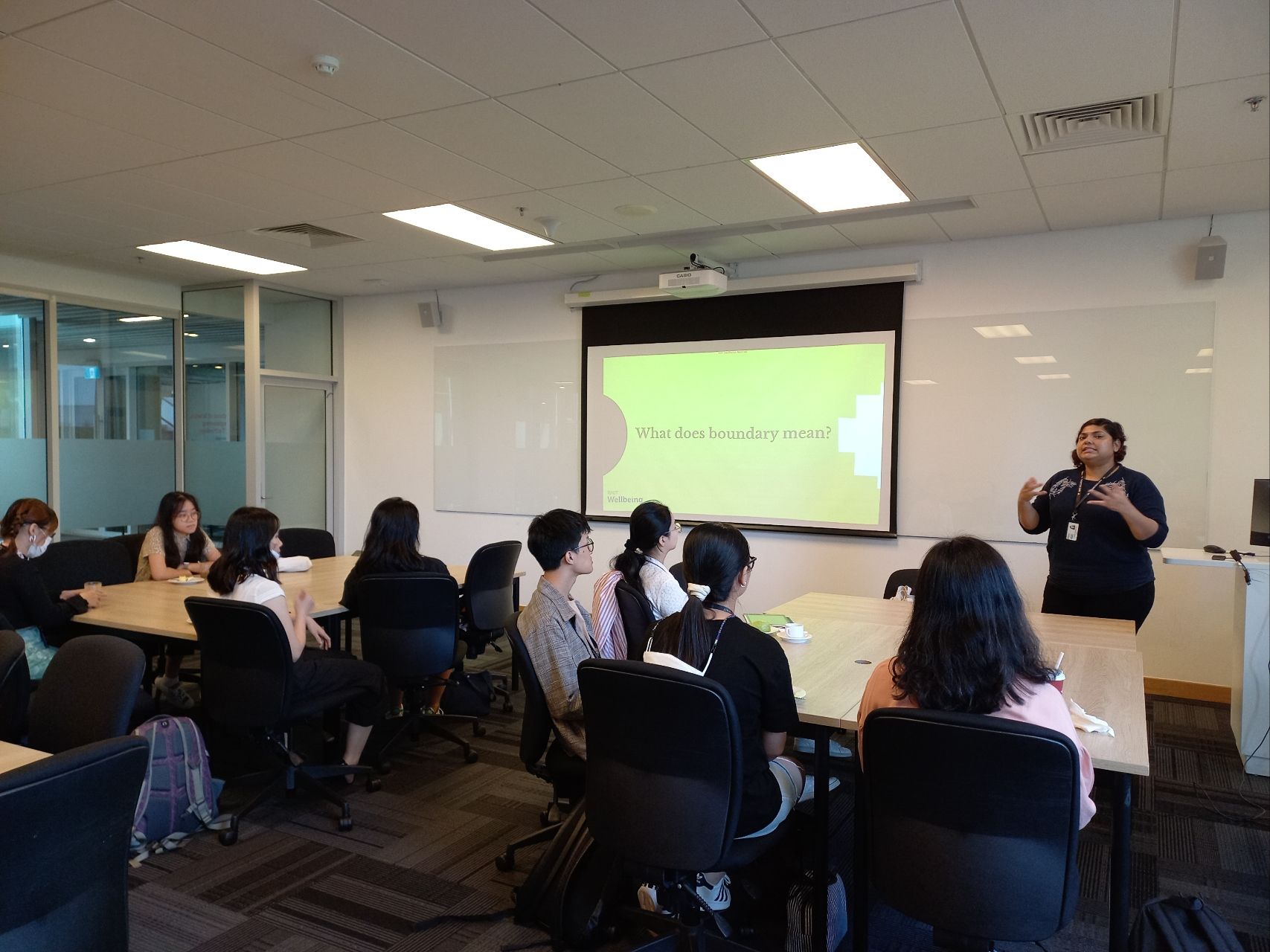 Countering stereotypes
Giang Le, ELS Advisor, Wellbeing at the university, said there are "heavy stigmas and stereotypes around disability" in the wider Vietnamese community, which could impact the number of students who apply to receive student aid.
"RMIT at the moment is, I think, one of the very, very few higher education institutions in Vietnam that can accommodate and open the doors for students with various conditions," she said.
"[But] even at RMIT, even when we have these supports, many students might not come forward and ask for support because of the stigmas associated [with disability], especially for conditions like mental health conditions or neurodiversity."
Other students, she said, may not have the capacity to get a diagnosis or may not realise that they are able to access support for their learning. The team also believes that some students might feel embarrassed to be associated with the Equitable Learning Service.
Strong results for young program
The Student Aid program has only been running since 2019, but it has already shown its capacity to change students' lives.
One current student, who is vision impaired, described the service as "useful and meaningful" and said it had allowed them to "participate in most class activities actively".
"My study has also been easier and more convenient because the student aid always helps me to take note of important content. As a result of this, I can comprehend more clearly about the content I learned. This is so helpful for me," the student said.
Another student, who graduated in 2022, said the support of the Student Aid Service meant their study "went very smoothly".
"Through the Student Aid Service, ELS has demonstrated the organisation's commitment to building a fair learning environment for all students even though they face many difficulties and inconveniences when participating in education," they added.
And the program has grown strongly since it was created, showing just how high demand is for the service; in 2019, the program served on average six students, but now, it assists around 25. In 2022, around 5000 hours of support were delivered to students across the university.
"I expect it to be a lot higher this year because students feel more comfortable with having support," Anh said.
Dismantling barriers
Asked why it's so important to make university accessible for all students, Giang said students with disability face many barriers in the learning environment that can impact their ability to independently participant in learning.
"For example, not all academics have adopted universal learning design principles… and might accidentally exclude them from joining in the in-class activities. We're trying to advocate and we're trying to build awareness so that the academics and lecturers can adopt more inclusive teaching. We provide support so that in the meantime, it bridges the gap between what is needed for the student and what is lacking," she said.
She said the Student Aid Service provides essential support in a country where many of the sorts of software and technology that Australian higher education staff use – like note-taking software – are not available.
Anh can see a future for the Student Aid Service in other education settings in Vietnam, like public schools, but acknowledges there is "a long road to go".
"But I hope that in the future, for… schools in general in Vietnam, they pay more attention and invest more into equitable learning services at their own school," she said.
Written by: Danielle Kutchel
September 2023