Connecting students with disability to employers who value talent - MyPlus
Helen Cooke, the Director and Founder of MyPlus UK shared her expertise from many years working with graduate employers and how best to build the confidence and advocacy of graduating students as they look to gain meaningful employment.
MyPlus Students' Club exists to offer specialist careers advice to students who have a disability or long-term health condition.
By working with top graduate recruiters and university services their sole intention is to help students with disability identify and realise new possibilities.
Join Helen Cooke, Director of MyPlus in the UK to learn about how MyPlus Student's club coaches and supports graduates with disability into great careers and connects students with some of the world's best employers.
The webinar covered topics such as:
Understanding the challenges faced by students with disabilities
Supporting students with disability through the recruitment process
Encouraging students to identify their 'plus'
The MyPlus Students' Club Toolkit
Presenter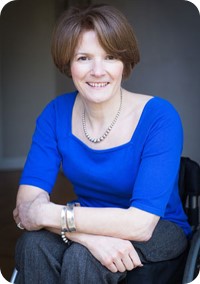 Helen Cooke, Director and Founder, MyPlus 
Related links