ADCET Webinar: Tertiary Providers - How JobAccess can help you better support employees with disability
This ADCET webinar, in collaboration with the NDCO program, aimed to demystify how the Employment Assistance Fund (EAF)

 works.
Tertiary education providers can be one of many great avenues for employment for graduates with disability and can play a leading role in employing people with disability more broadly. 
The webinar will focused on what University and VET staff, such as Graduate Career Professionals, Human Resource Advisors, Facility Managers, and Work Health Safety Managers, can do to improve their awareness of services, supports and funding available to ensure current staff are supported. It also covered the supports that are available, workplace adjustments, how to access the funding, who controls the equipment provided, and how JobAccess

 can help promote job opportunities to recruit people with disability.
The EAF gives financial help to eligible people with disability and mental health conditions and employers to buy work related modifications, equipment, Auslan services and workplace assistance and support services. The EAF is available to eligible people with disability who are about to start a job, are self-employed or who are currently working. It is also available to people with disability who need Auslan assistance or special work equipment to look for and prepare for a job.
Topics covered:
What supports are available to Universities & Vocational Education and Training providers through JobAccess
Supporting current staff to reach their full potential in the workplace by providing workplace adjustments
How to access funding for workplace adjustments and the EAF application process
What happens with the equipment obtained through EAF - organisation owns/individual owns
How JobAccess can help recruit people with disability
Frequently asked questions on EAF from employers
Audience: VET and Higher Education tertiary sector staff, Graduate Career Professionals, Human Resource Advisors, Facility Managers, and Work Health Safety Managers
There is also an Auslan interpreted recording

available. Please note that this recording does not display the presentation slides.
Presenter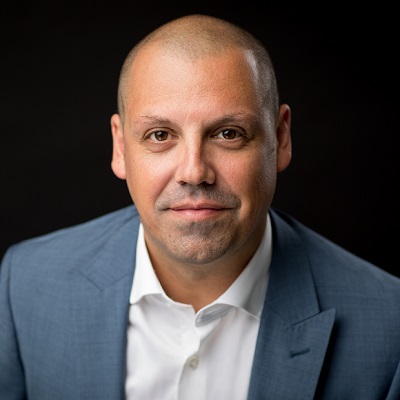 Daniel Valiente-Riedl, General Manager, JobAccess
Daniel has over 18 years of experience working in the disability sector. During this time, he has worked in the areas of mental health, intellectual, developmental, acquired and physical disability.
Currently, as the General Manager for JobAccess, Daniel manages a WorkFocus Australia team delivering this award-winning service on behalf of the Australian Government. JobAccess is the national hub for workplace and employment information for people with disability, employers and service providers.
Daniel has a passion for working with people and has occupied senior management positions in several organisations, including volunteer Directorships in not-for-profit organisations. Daniel was also a part-time teacher at the Sydney Institute of TAFE, delivering courses within the Community and Mental Health Diplomas. Daniel has completed studies in training and assessment, management and human resources management, and holds a bachelor's degree in psychology, Master of Business Administration, and is currently completing the Master of Science in Organisational Psychology.
ADCET is hosted by the University of Tasmania