Francois has taken charge of his destiny by speaking up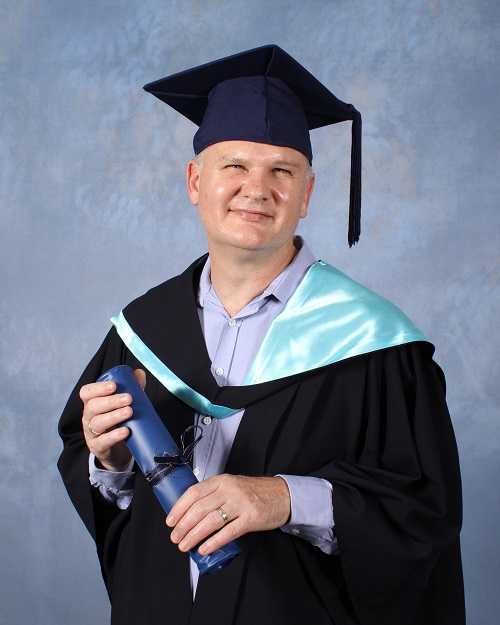 Earlier this year, ADCET announced the winners of its 2022 Accessibility in Action Awards. One of those deserving winners was Francois Jacobs, a seminar tutor at Deakin University who was recognised with the 'Leading by Example' Award. Read the statement on Francois' win.
As well as being a teacher, he has also been a student with disability, and has had to advocate for his requirements. Francois draws on this experience as a student to augment his teaching practice. As a student, he found it difficult to speak up when resources or platforms weren't accessible. The experience helped him understand the importance of self-advocacy as well as inclusivity and equity.
"In a perfect inclusive world, we wouldn't have to speak up about our specific needs, but the reality is that we need to take charge of our destiny and speak up. As a student last year, I quickly learnt that self-advocacy is not at all about being an extrovert," Francois recalled.
"For me it literally came down to the choice to either sink or swim, and I didn't want to sink. What I found while I was learning how to swim is that there are lots of coaches and life savers around to teach you. I would strongly encourage students and staff, when you encounter an accessibility barrier to speak up. Effective self-advocacy is a skill that anyone can learn."
Francois believes that effective self-advocacy begins with "respectfully stating your case" and finding people to support your claim. And, if a student feels they aren't ready, there are resources and supports available from disability advocacy organisations such as DARU

.
Based on his own experience with self-advocacy, Francois is now extremely passionate about creating equitable learning environments by making course materials accessible for a wide range of students, right from the start of the course. This removes the need for students to disclose, because their access needs have already been met.
"People with disability shouldn't have to ask for material to be made accessible. It's like forced disclosure," he said.
He encourages lecturers and teachers to take steps to ensure their subjects are accessible to as many students as possible, through things like captioning on videos, transcripts, audio descriptions and screen reader-accessible slide decks.
Other easily implemented accessibility techniques include things like having different levels of headings for clarity, adding alt descriptions on images, and making use of the accessibility checker tool on Word

 and PowerPoint

. Consider the social environment you are creating too: use a student's name to identify them so that blind and vision impaired students are aware they are being addressed, and consider whether all students will be required to make eye contact during discussions as this could exclude some students with disability. Sharing slide decks with students in advance can help people with a variety of needs to prepare for class and learn successfully, and reading out all information on slides or graphs ensures all students know what is on the screen.
Francois also makes the case for a standard accessible template across all unit sites, to ensure uniformity in accessibility across an institution for the benefit of time-poor staff as well as students.
Accessibility doesn't just benefit students with disability, Francois added. For example, audio descriptions can be useful for blind or vision impaired students as well as those with a learning disability, and captioning can even benefit students who struggle in noisy environments.
But accessibility will ultimately help your students with disability to succeed, he said.
"By making your course or your communication digitally accessible you are increasing the likelihood that your students with disability will pass your course. In addition, you are also increasing their chance of finding meaningful employment with all the many benefits that it brings."
Francois enjoys watching students grow over time, and said nothing gives him greater joy.
"I often find myself spending more time than I should on giving constructive feedback to students assignments, pointing them to resources to improve their writing or their research skills," he confessed.
"When the next assignment clearly reflects how the student has taken the feedback on board and they get those higher marks I know I have made a difference."
Reflecting on his experiences as both a teacher and a student, Francois said he would advise students with disability that studying post-secondary education is worth it; while it's a large time commitment, it also helps improve their employment prospects.
Setbacks do happen – but Francois said students should remember that "that's OK".
"The important thing is that you learn from all this and keep working at it," he said.
And, if a student needs help, Francois said they shouldn't feel afraid to ask.
"Asking for help might be very difficult the first time, but it gets easier over time and you would be pleasantly surprised to find how many people would go out of their way to support you if you tell them what you need.
Written by: Danielle Kutchel
July 2022