Meet more Champions for Change
In late 2021, on World Access to Higher Education Day, the National Centre for Student Equity in Higher Education

and the Equity Practitioners in Higher Education Australasia

announced its 2021 Champions for Change – leaders in our sector who go above and beyond to make the Australasian tertiary education landscape more inclusive and accessible for everyone. ADCET took the opportunity to chat with a few of the Champions who's work supports students with disability: Darren Britten (ADCET), Sally Leggo & Natalie Mclaughlin (Western Sydney University), Elicia Ford (University Of Sydney), and Jessica Buhne (University Of Sydney).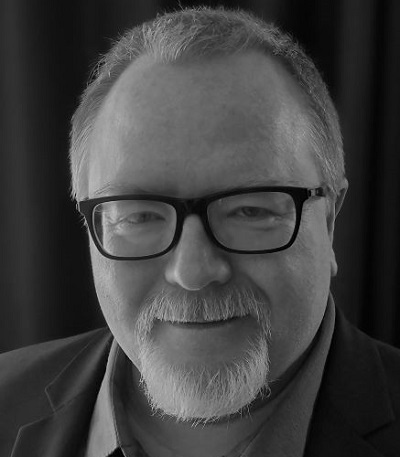 Darren Britten, National Assistive Technology Project Officer (NDCO Program), ADCET 
Darren's nomination statement, as seen on the NCSEHE website:
"In his new role as National Assistive Technology Officer, Darren has gone above and beyond to ensure tertiary education staff and students have access to expert advice about all things assistive technology. He offers a supportive community of practice, regular virtual drop-in sessions and newsletters."
In this new role, Darren assists the tertiary sector on a national basis. Part of his role has seen him help establish the Assistive Technology Community of Practice, which includes tertiary sector representatives from all Australian states and territories and New Zealand, sharing experience and ideas to improve outcomes for students with disability through assistive technology and the promotion of digital equity.
He's passionate about harnessing the latest advances in assistive technology to enhance the experiences of students with disability in higher education.
"The pace at which technology has advanced over the past two decades has been remarkable, particularly with the growth of portable devices and access to enormous computing power in the palm of your hand. I have always been interested in technology and how it can be applied. There are so many things that can now assist, and often they may be tools or software that were designed for a completely different purpose. Witnessing a student use voice command software, developed for gaming to instead control their computer, or in the case of another student being fixated on their favourite football club website because they could now read it, due to the addition of a small web browser addon, has demonstrated to me time and time again that it is often small changes that can have the greatest impact," Darren explained.
"I just love what I do. I have a strong dislike of repetition and reinventing the wheel and I like finding solutions that are sometimes outside of the box."
He said being named a Champion of Change was a wonderful surprise, made particularly special because it came from peers and those he admires and respects.
"If it helps me broaden the discussion on digital equity and accessibility with others then that is a big win. With increasing numbers of students with disability accessing tertiary education, I would like to see a wider adoption of Universal Design for Learning principles across the tertiary sector and recognition that we all have a role to play in providing a more accessible educational experience for all students," Darren said.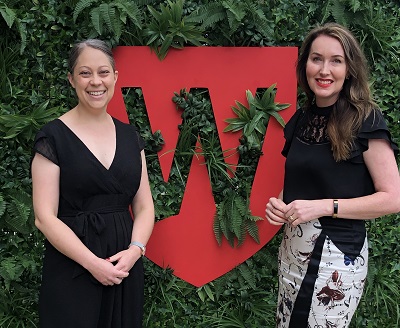 Sally Leggo & Natalie Mclaughlin, Assistive Technology Specialists, Western Sydney University
Sally and Natalie's nomination statement, as seen on the NCSEHE website:
"Sally and Natalie work tirelessly to destigmatise and mainstream Assistive Technology at Western Sydney University – improving the learning/work experience for many. In addition to helping those with a formal disability adjustment, they have made tailored support available to all students and staff."
Sally Leggo and Natalie McLaughlin were excited to be named Champions for Change for their work in "mainstreaming" assistive technology at Western Sydney University.
"It's always lovely to feel 'seen', especially when you've been giving it your all. And knowing that we are part of a larger movement full of great people also working tirelessly to make a difference in their respective areas is definitely motivational," the pair said.
As well as being named amongst the Champions for Change, the two were awarded Highly Commended for Service Excellence in Western's Vice-Chancellors Excellence Award and Highly Commended in the Gartner Eye on Innovation in Higher Education. "We're really honoured and proud, but also really excited to see what opportunities will come from these to advance our work and share our successes to inspire others."
As part of their work, Sally and Natalie support students with disability or a chronic health condition to find possible technologies that will assist them to meet their goals, providing one-on-one training in those technologies.
"Not all students wish to disclose their disability to the University though and the reasons are varied. The Disability Representatives reported that some students using AT felt like they stood out and that they were sometimes judged as less intelligent or unfairly advantaged because of the tools they were using. Mainstreaming assistive technology and getting it into the hands of the wider student and staff body helps fight this stigma," they explained.
As well as working with domestic and international students at all degree levels, the pair work with staff to show them how assistive technology can be used to support flexible work and make dreaded tasks like minute-taking easier.
They love their roles at Western Sydney University and the outcomes they help students achieve.
"Living with a disability or chronic health condition can be tiring and it can feel like an uphill battle a lot of the time. Anything we can do to make life a little easier and more enjoyable for these students is truly rewarding," Natalie and Sally said.
"Ensuring equity of access for students provides them the opportunity to be able to focus on and succeed in their studies and achieve their dreams. Whether the benefit be for themselves, or in support of others when they share their knowledge – knowing that we're supporting that transition to the workplace is great. Hearing from students that they would have dropped out if not for the AT and our support is always very motivating too. Who knows what difference that will make to the student's life and to the wider community?!"
In future they'd love to see a student-led community of active assistive technology users and are hoping to facilitate this community this year.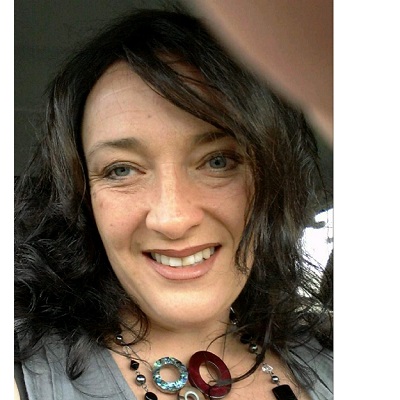 Elicia Ford, National Disability Coordination Officer, Centre For Disability Studies, University Of Sydney
Elicia's nomination statement, as seen on the NCSEHE website:
"Elicia is a tireless advocate for students with disability. She has worked on impactful strategic projects including UDL training, COVID-19 Responses, the DSE Review, the NDIS workforce enquiry, and has made significant contributions to the goals of ATEND, EPHEA and ADCET and the NDCO Program."
Elicia finds her role in the Centre for Disability Studies to be "important, interesting and dynamic".
Based in the Illawarra and south-eastern New South Wales, Elicia is responsible for working with stakeholders to address systemic issues that act as barriers or challenges to people with disability accessing tertiary education and graduate employment. It's a busy and varied role, working between creating new models of practice; escalating learnings from practice to inform policy; providing her expertise in committees; facilitating consultation across the sector; organising professional development opportunities like Pathways conferences; and developing resources to deal with the challenges posed by Covid-19.
Being named a Champion for Change was "unexpected, but wonderful", Elicia said. The recognition reinforces her passion for helping people reach their own unique potential through education.
"Valuing education as a catalyst for social change was instilled in me as a child through my formative experiences within my own family," she said, adding she is motivated by an "absolute belief in and commitment to the importance of social inclusion."
She also loves the people she gets to work with along the way.
"I get to work with colleagues and collaborators who have varied interest areas and expertise, and who all share a commitment towards inclusion."
Looking to the future, she wants to see change in the sector take place more quickly.
"Often, especially when advocating for or trying to influence systemic change, it feels like one step forward two steps back and can be hard to see the light at the end of the tunnel. When an issue is identified it would be nice if it could easily be addressed, whether that be changes to legislation, or the implementation of a new policy or practice."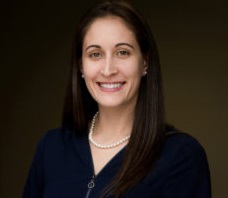 Jessica Buhne, National Disability Coordination Officer, Centre For Disability Studies, University Of Sydney 
Jessica's nomination statement, as seen on the NCSEHE website:
"Jess works tirelessly to advocate for tertiary education to be accessible to, and inclusive of, all students, including those with disability. She collaborates with educators, equity professionals, and key community stakeholders to improve systems and enhance knowledge, prioritising lived experience."
Being named a Champion for Change is an encouraging milestone for Jessica Buhne, especially after the difficult year that was 2021.
She said she was "chuffed" to be named among so many other "individuals deserving of recognition for the work that they do".
"In reflecting on the year of 2021 and all of the projects and initiatives I was and currently am involved with, there often isn't an immediate outcome, as advocacy-based work takes time before impact becomes visible. In receiving my nomination and learning of the other valuable work of all the 2021 Champions for Change, it was encouraging to know that so many important pieces of work are taking place, but also a motivating reminder that there is still more to do," she explained.
As a NDCO, Jess loves collaborating with like-minded colleagues and other stakeholders, as well as working with people with disability. In everything, she aims to put students at the centre.
"Privileging student voice is what drives and informs the work that we do," she said of her role, adding she wants to see things made easier and more flexible for students with disability, so they can access education without navigating complex systems and barriers.
Jess also enjoys knowing that she works in a role where she can make a difference in the lives of those who are often marginalised in education, saying: "All people have the right to an education and to benefit from the interrelated pathways between educational attainment and greater health and wellbeing. Working in an advocacy-based position with the aim to remove barriers and improve outcomes for students with disability is a privilege."
There have been many highlights over the years, but a recent one for Jess is the creation of the Universal Design for Learning in Tertiary Education eLearning Training, which she was a part of.
"Its development was the collective effort of a team of passionate individuals and advisory members. It has certainly been a highlight being a part of this, especially as Australia is at a time where UDL is gaining momentum, and this will ultimately benefit all learners," she enthused.
March 2022