ADCET Webinar: Glean - the 2020 vision for note taking has arrived
Since 2007, Sonocent has been developing software to help students engage more effectively with spoken information from lectures and classes. By 2014, Sonocent had become the most frequently recommended assistive technology software in the UK. Within another five years, over 500 colleges and universities in the US, Australia and New Zealand had incorporated the innovations of Sonocent into their note-taking support toolkits.
Over the last decade, Sonocent has gleaned insight from hundreds of studies and research papers, and thousands of students and DS professionals (through surveys, individual case studies and interviews) to how students manage cognitive load during the note taking process. This includes understanding the impact that selected and divided attention plays on information processing. From this information, Sonocent has recognised the Notetaker's Dilemma and created a new note taking technology called Glean.
Glean is a web-based app that is designed for cognition. It has a distraction free and accessible interface that ensures the content is the focus, not the tool. Glean demands the smallest possible amount of attention to scaffold the note taking process. This enables students to independently create more authentic notes that can be integrated into wider study practices. This is more important than ever to assist students manage the current distracting environment that is remote learning.
This presentation by Jim Sprialis will outline the guiding principles to Glean's development gained from lengthy trials held in 2019. The web app can be used to capture and annotate spoken information from live lectures, streaming lectures, and blended webinar meetings. Though Glean has some recognisable features that are also found within Audio Notetaker, Glean is a fundamentally different note taking technology. The demonstration component of this webinar will describe how Glean is designed to assist all students with note taking and how the learning process can be further enhanced by leveraging Chrome plugins within Glean.
Glean is currently freely available for the remainder of the 2020 academic year to allow all students to have access to a note taking technology during these challenging times. The content in this webinar will be of interest to equity practitioners and institution staff working towards a more accessible learning environment within the principles of Universal Design for Learning.
Presenter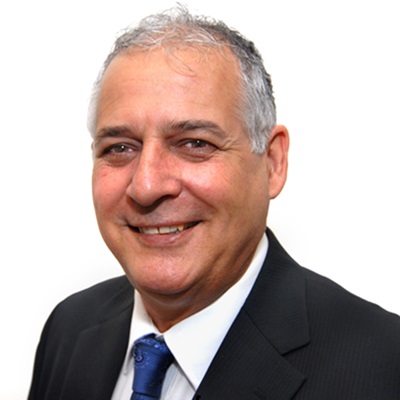 Jim Sprialis is an inclusive education and technology consultant and has been a leading influence in the field of inclusion and technology for 30 years. His consultancy and assistive technology training service is provided to schools, the tertiary sector, and workplaces. With a specialist knowledge base around disability and learning difficulties such as dyslexia, he is passionate about promoting inclusive technologies and universal design approaches.  Jim is also the Australian Account Manager for Sonocent and works with Accessibility Advisers across several Australian universities to implement Sonocent's notetaking technologies including Audio Notetaker and Glean.
Jim Sprialis answers the questions raised during the webinar that we didn't get a chance to get to due to time running out.
Q: Can you group events/recording together in a folder style format?
A: No but a Collections feature is currently under development. For now, you can use the advanced search engine built into Glean. This provides a thorough search result listing links to event names and occurrences of the search term within the notes section of every event.
Q: Will it collect student questions/discussion during a class? (privacy concerns)
A: Glean can capture everything spoken during a class. Classes are commonly viewed as being in the 'public space' but seek clarification for any exemptions to recording.
Q: Under what circumstances would you choose to use or give students access to Glean instead of Sonocent?
A: Glean helps students take better notes and you to get greater insight into note taking support. It's been designed to make onboarding simple so can help those who have struggled with more complex software. It has exceptionally high standards for accessibility and can be tailored to meet different needs with plug-ins. You can use Glean Admin to get insight into usage so you can identify students who need additional support and create a papertrail for compliance.
Q: Can recordings be used for Face to Face lectures or classes?
A: Students can use Glean to record lectures or classes in both in-person and remote learning environments. Glean has volume boosting technology that will improve the quality of the recording made with the laptop's microphone.
Q: Is there a cost for Tertiary students living with disabilities and/or impairments?
A: Glean can only be purchased by universities. It is not available for individual purchase at this time.
Q: Can this be used in high school setting? What school/teacher approvals are typically needed?
A: Yes. Glean can be used to capture lesson instructions and discussions. It can also be used to take better notes from flipped content (videos, podcasts). The school will need to review its Privacy Policy on recording in the classroom. Recordings are safely stored and encrypted with Google and Amazon secure servers. Seek clarification from your state education department for approvals.
Q: Can Glean interact with Panopto recordings or with zoom meeting recordings
A: Glean can capture spoken information within the Chrome browser. Therefore any media being streamed or played will be captured.
(May 2020)
Attachments