ADCET Webinar: The Inclusive Classroom. Part 2
For this follow-up webinar with Troy Waller from Microsoft he will show how:
Microsoft Translator is used to support communication across multiple languages and for the deaf.
Windows 10 Ease of Access Centre helps make your device easier to use.
To access resources and online training to master the tools and features in this pair of webinars.
Microsoft's mission is to empower all people and all organisations to achieve more. The classroom is no different. Microsoft Windows and Windows-based applications like Office, together with other assistive technologies, offer features that make computers easier to use for everyone – giving teachers the opportunity to provide personalised learning, and students an improved experience and equal opportunity in the classroom.
Presenter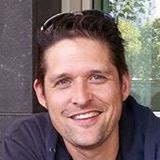 Troy Waller is a Learning Delivery Specialist at Microsoft. He works directly with teachers and school leaders to integrate technology to better reach learning outcomes and engage and motivate students. He is keenly interested in technology as an aid for additional learning needs.
Attachments
Related links