Opening All Options: Specific Learning Disability Resource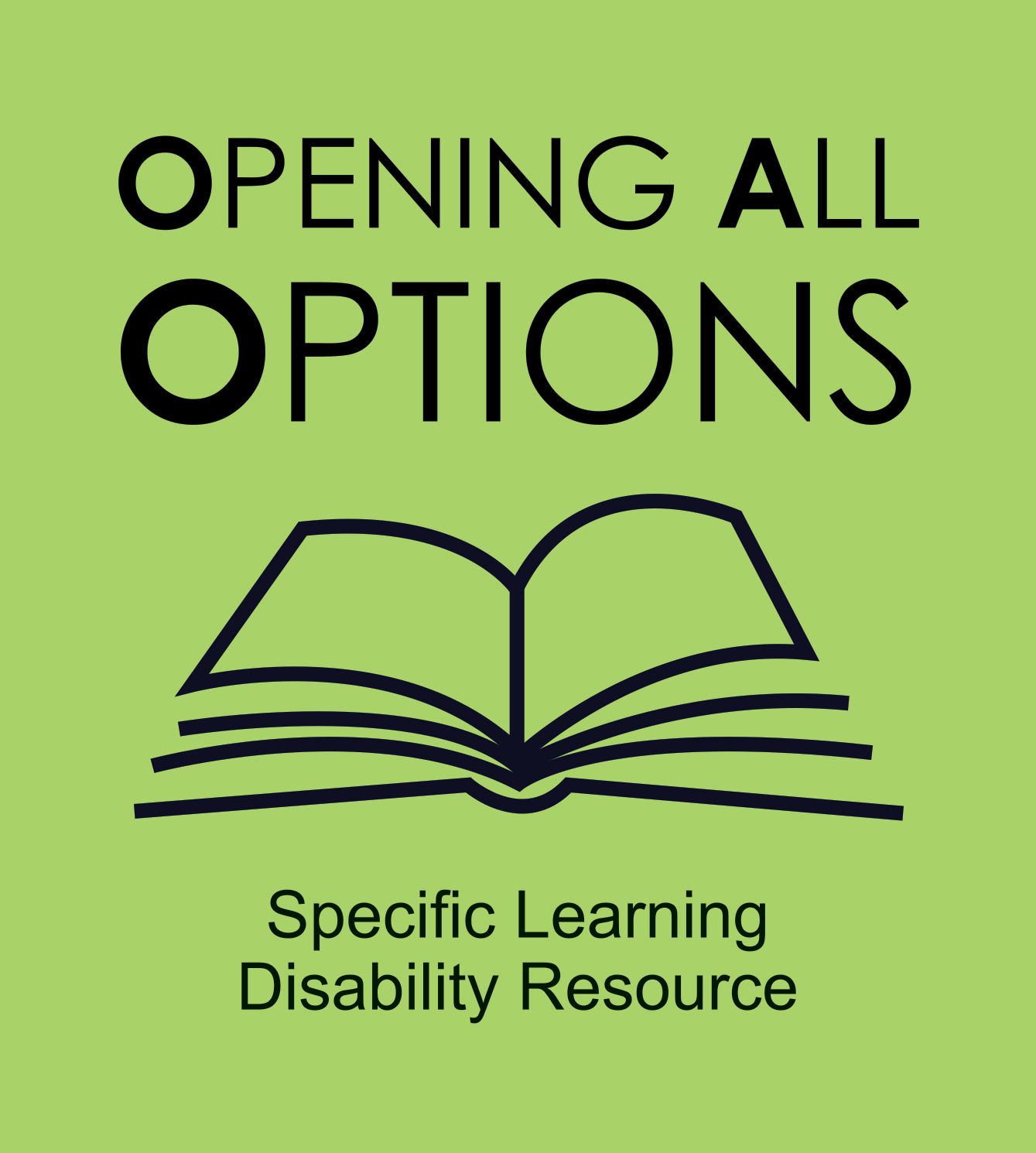 Opening All Options (OAO) is a comprehensive resource for disability practitioners, academic and teaching staff to support students with Specific Learning Disability (SpLD) in the post-secondary education sector.
A Specific Learning Disability is the result of a neurological disorder which causes the learner to receive and process some information inaccurately. SpLD can have a significant impact on learning. International estimates indicate that SpLDs impact approximately 10% of the population (Firth, 2008).

OAO provides advice and tips for Disability Practitioners, Teachers and Academics on how best to support post-secondary education students with SpLD to achieve success in their studies. It includes information on pre-screening, reasonable adjustments you can make, teaching strategies, study skills, assistive technology, and universal design solutions to assist you address the learning barriers faced by students with an SpLD.
OAO was originally written by the NSW Regional Disability Liaison Officers program (now the National Disability Coordination Officers program)  in 1999. We would like to acknowledge those who were involved in the original work Anna Mungovan, Hazel England, Trevor Allan and Julie Hollitt. The project was funded by the NSW Universities Disabilities Cooperative and UWS to address the challenges and needs of this relatively misunderstood disability within the post-secondary sector. Since then it has been updated a number of times. This current version has been updated by two leading Australian practitioners in the field, Julie Fry and Jo Webber.
ADCET is pleased to host and manage the resource. We are confident that the resource will continue to provide valuable information and advice to support the successful studies of students with SpLD in the post-secondary sector.
Recording of the OAO webinar
Transcript and presentation slides available
Content Developers

Julie Fry

Julie has worked across tertiary education for more than 20 years in roles dedicated to supporting students with disability in Higher Education and TAFE. In this time Julie has been awarded for her work in the area of inclusive education and has received scholarships to continue her study in the area of supporting students with specific learning disability in the tertiary education context. Julie's Doctorate research explored how disability practitioners in tertiary education are facilitating success for students with learning disabilities. This was an important piece of research as it highlighted how Universities and TAFEs in Australia have, over the past twenty years aligned with disability discrimination legislation and pioneered innovative and personalised strategies for students with specific learning disabilities, that have supported student success - often for the first time in education

Joanne Webber

Joanne has worked in disability-inclusive education in Australia and overseas for close to 20 years. Her professional and personal experiences of disability have culminated to acknowledge the importance of both individual capacity development opportunities and the removal of social barriers as jointly contributing to the improved educational inclusion of people with a disability. Her PhD focused on the lived educational experiences of students with a specific learning disability and has further highlighted the importance of overcoming barriers through the development of skills and removal of attitudinal and policy-based barriers.
Opening All Options - Past and Present
Written by Trevor Allan
As one of the original authors of Opening All Options, first published in 1999 by the New South Wales Regional Disability Liaison Officers (RDLOs), I am delighted and proud to see this latest update of what has proven to be an extremely valuable and long-lived resource. As I commented when this latest update was released, if it were a person it would now be old enough to drive a car and to vote. It has been through several updates and revisions over those years, as is necessary to maintain its currency and value to all its potential users. Such longevity is a testament both to the quality of the resource and the ongoing need for such information, advice and understanding of a significant section of our population who have experienced multiple disadvantages in the past (and many continue to do so) as a consequence of learning and functioning differently to the standard expectations and systems in our society. Equally, by providing resources, information and strategies to people working with people with SpLD, such as Disability Practitioners and Academics, Opening All Options provides the opportunity of facilitating effective access to education and employment for many people who in the past had been denied these opportunities. Continue reading ....