Conference: Neurodiversity and the Legal System - Towards Equality for All
Thu 19 May 2022 – Fri 20 May 2022 IST
Online
Event details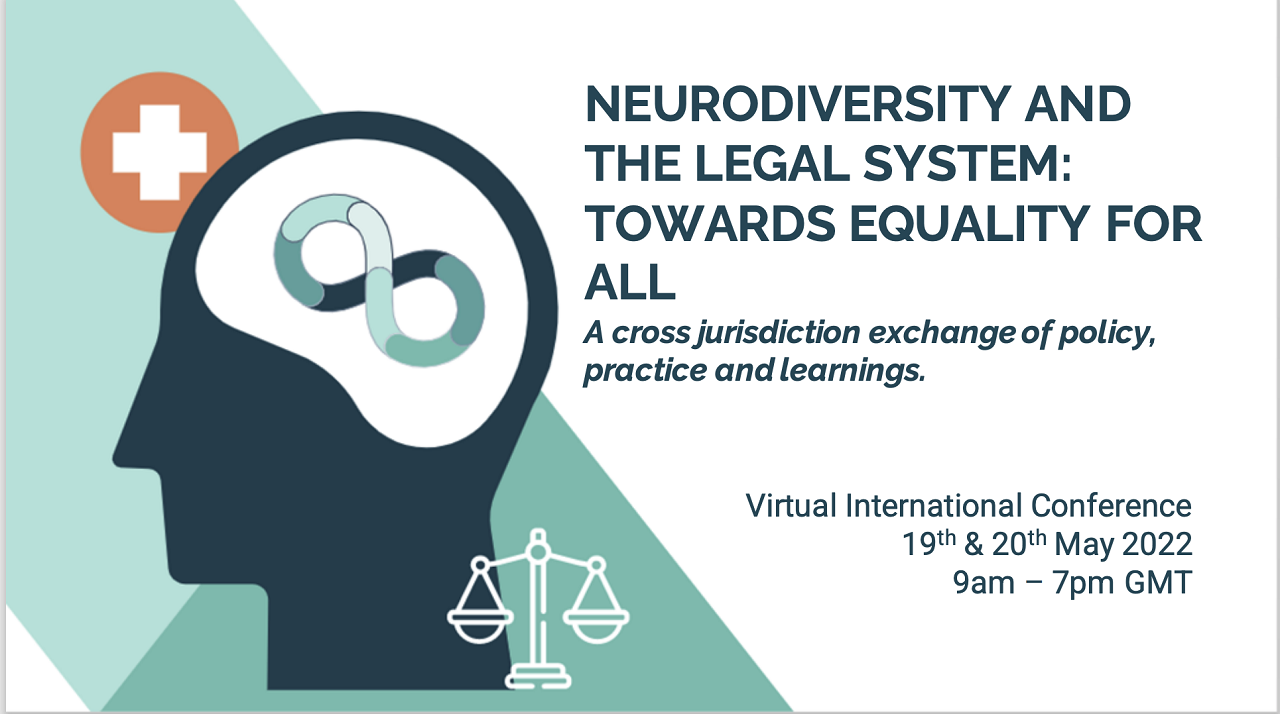 Neurodiversity and the Legal System: Towards Equality for All. A cross jurisdiction exchange of policy, practice and learnings.
About
The objective of this free international virtual conference from Dublin, is to facilitate an exchange of cutting edge academic discourse, policy and practice initiatives with lived experience at the core. The conference will include all areas of the criminal justice system across international jurisdictions: police, practice in court and the judiciary, probation, prison, parole and forensic mental health services. 
Topics will be considered through a lens of lived experience, policy, academic learnings and practice. The aim is that all sectors will have the opportunity to share lived experience, learnings and contemporary practice relating to neurodiversity as they pertain to their research field, organisation and/or jurisdiction. It is hoped that this will allow cross fertilisation of best practice models across jurisdictions.
A recording of the event will be available to those who register.
Further information and registration details

Contact details