Online Conference: Living successfully with dyslexia in Australia
Event details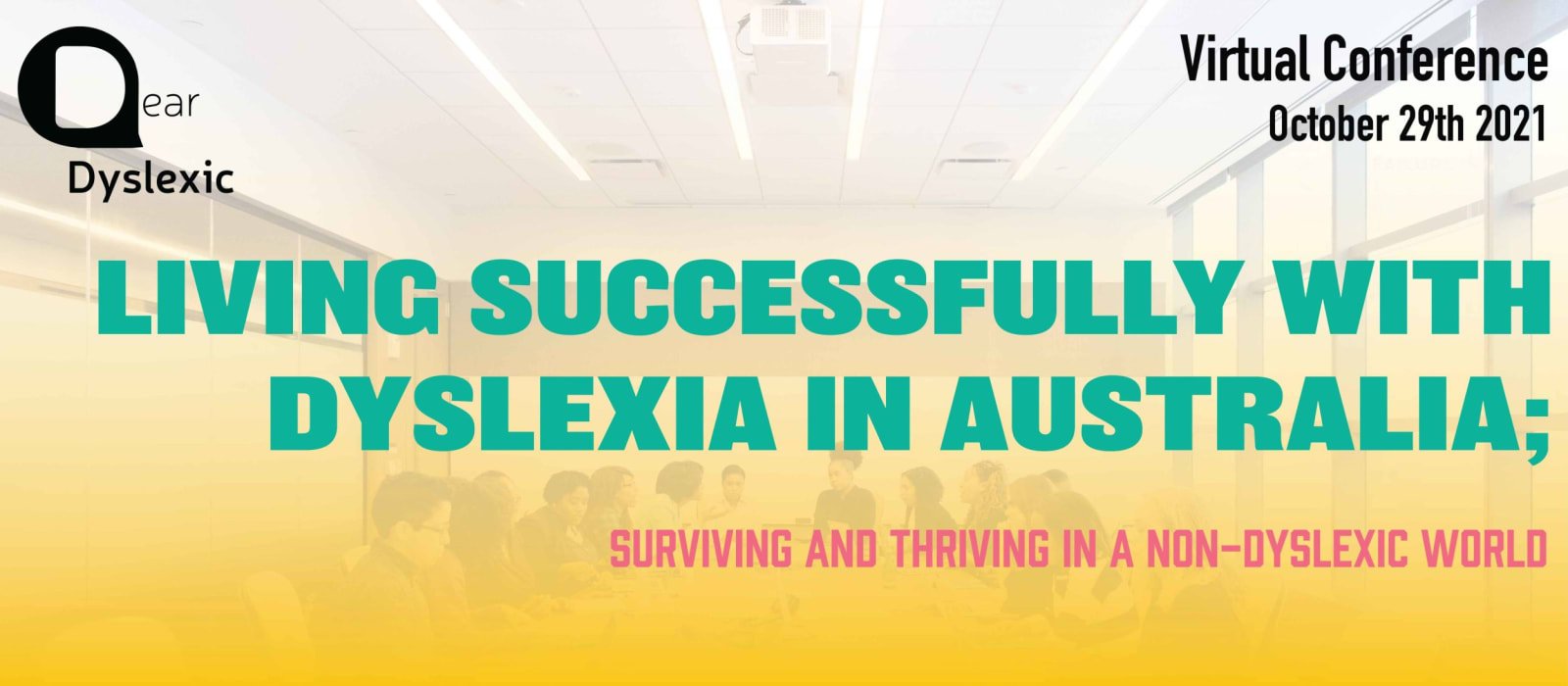 As part of dyslexia awareness month, the Dear Dyslexia Foundation has the pleasure of announcing their inaugural virtual conference, Living successfully with dyslexia in Australia; Surviving and Thriving in a Non-Dyslexic World.   
Dyslexia is the most common cause of reading, writing and spelling challenges and difficulties in Australia, affecting an estimate of more than 10% of citizens.  
Dear Dyslexic Foundation will bring together a programme of Australian speakers that are dyslexic but have thrived and survived successfully in a non-dyslexic world.  
Speakers will present around four themes;
Dyslexia from an Academic perspective
Dyslexia and advocacy
Identified dyslexic strengths that have enabled individuals to 'get through' their lives
Dyslexia and Australian Disability Laws and Policies.  
Registration cost: $55 per attendee or free for those with a learning disability. 
Further information and registration details

Venue

Online
Dates and times
29 Oct 2021 8:30 am – 4:30 pm AEDT