ADCET Webinar: World Autism Acceptance Day - student panel
During this webinar we heard from university students on the autism spectrum, where they answered a number of key questions, including: 
What are some of the challenges students face in their studies?
What helps a student succeed in their studies?
What support or assistance does the student's university provide?
What advice would a student give to others on the autism spectrum who are considering studying at university? 
Facilitators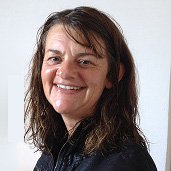 Debbie has been coordinating the University of Tasmania's Specialist Peer Mentoring Program (Speerment) since it's inception in 2017. She was also the Project Officer responsible for compiling the resource: How to Transition to Tertiary Education: Helpful Hints for People with Autism Spectrum. Debbie is appreciative that a key part of her knowledge in this area has been informed by nearly a decade of experience as a mentor to someone on the Autism Spectrum.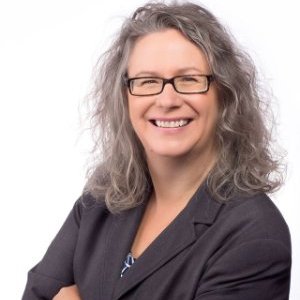 Darlene McLennan has worked for over 30 years in the disability sector. Darlene has been the National Disability Coordination Officer (NDCO) for Northern Tasmania since 2005. The NDCO program works to ensure that people with disability have equitable opportunities to access, participate and achieve their goals in tertiary education and subsequent employment. Darlene also managers the Australian Disability Clearinghouse on Education and Training (ADCET).
Panellits
Emma
I am a domestic student (26) currently studying a Bachelor of Biotechnology at the University of Newcastle. Having only quite recently become aware of my neurodivergence, I have found empowerment through a better understanding of who I am and how best to support myself and achieve my goals on my path of self-discovery. As such, I am excited to have a platform as my own advocate. I believe a large component of self-advocacy is seeking help. I am excited to give insight to those who wish to facilitate my success and more broadly, a culture of awareness, acceptance, and in my perspective, most importantly, active promotion of advocacy.
Haydn
I am a 32 year old professional mentor with a diagnosis of Autism Spectrum disorder. I specialise in sensory-social needs for Autistic students and employees and I am the owner of Spectrumite. I have a professional background in community services, mental health and dual diagnosis and I am currently enrolled in a training and assessment course at TAFE NSW.
Holly
I am currently a psychology PhD candidate at the University of Tasmania. This is my third year as a student mentor in the specialist peer mentoring program.
Pen
I'm 31, attending University of Tasmania part time to complete a Bachelor of Psychological Science, and this is my second semester with Holly as my mentor. I was diagnosed with autism when I was 13, and have chosen this area of study to learn more about it.
Attachments